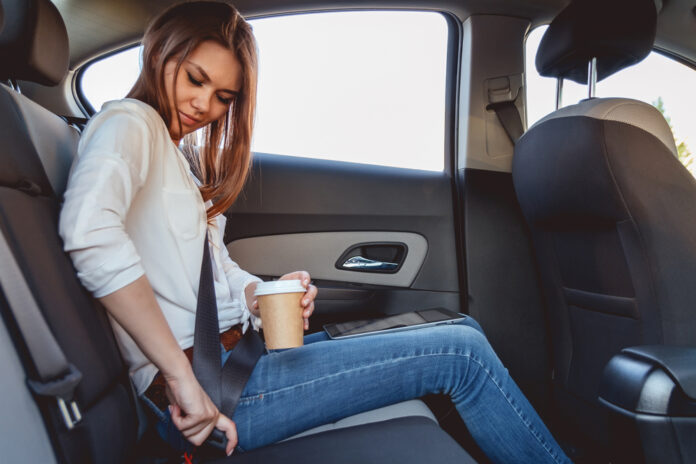 Uber has introduced a new safety 'seat belt alert' to remind the driver and passenger to tuck in their seatbelts before the start of their ride. The feature will get activated as soon as the driver swipes to start the journey, a push notification is sent to the driver's phone, and a subsequent audio alert is played from the driver's phone until the seat belt is tucked in.
Read more: Uber Launches New Safety Feature to Detect Unusual Routes
Uber adds seat belt alert in response to a study
A study conducted by the Insurance Institute for Highway Safety finds that four out of five people surveyed do not always buckle their seat belts during short trips when using rideshare or taxi services. Additionally, recent data from NHTSA also shows that 47% of passengers killed during a crash weren't wearing seat belts. Based on the aforementioned statistics, Uber developed a 'proactive seat belt alert' to remind riders to buckle up.
Kristin Smith, Uber's Head of Global Road Safety Policy, said; "Buckling up is one of the most effective ways to help keep yourself and others in the vehicle safe in a crash. By leveraging technology to remind riders to buckle up, we hope to increase seat belt use and potentially save lives." GHSA Executive Director Jonathan Adkins said; "We're pleased Uber has taken this proactive step to encourage riders to buckle up, so everyone arrives safely at their destination."
Uber has introduced a plethora of safety features
In the past, Uber has introduced a lot of safety features in order to protect their riders and passengers. Such as; reporting non-emergency incidents, recording the audio of the whole journey, and more. Earlier this year, Uber has also pledged to support advocates calling on the federal government to make a Vision Zero commitment – a global initiative that aims to end traffic-related deaths and serious injuries.
Source: Verge