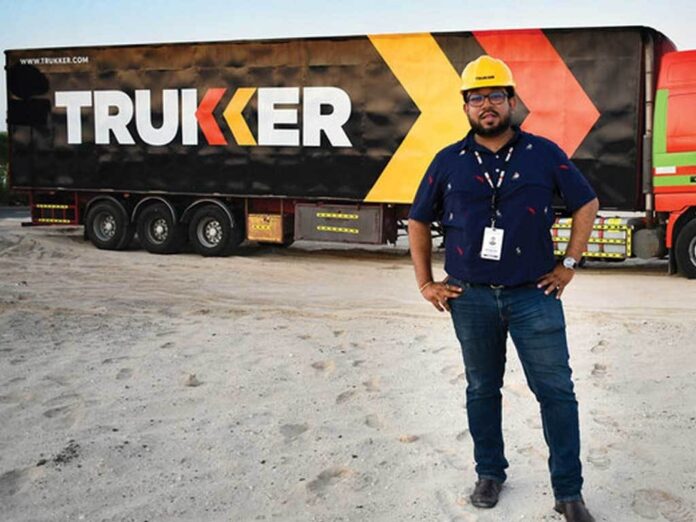 TruKKer, the biggest digital freight firm in the Middle East and North African (MENA) region has acquired Pakistan's TruckSher, as part of its enlargement plans into the South Asian nation, as announced by the company on Wednesday.
"We have been doing our feasibility and analysis of the Pakistan land freight sector for some time now and are very excited with the opportunity it offers to digitization and adaptation of technology in this fragmented and traditional sector," stated Anish Garg, TruKKer's chief operating officer, while reflecting on TruckSher's Acquisition. 
TruKKer Manages a Fleet of 35,000+ Trucks 
Moreover, MENA's largest digital freight firm, TruKKer currently operates a fleet of 35,000+ trucks across its primary markets of Saudi Arabia, United Arab Emirates, Egypt, and other gulf economies are supported by Saudi Arabia's STV and Riyad Taqnia Fund, IFC, and sovereign reserves of Abu Dhabi, among others. It has a presence in Karachi and Lahore, and with the acquisition of TruckSher, the company has organized expansion plans across major industrial zones and ports in Pakistan.
In the Past TruckSher Has Raised Funding from Sarmayacar
TruckSher began its operations in Pakistan earlier in 2021 and in this time has raised seed funding from VC firm Sarmayacar, and has grown healthily in the domestic Pakistan long haul division. The company has its presence in Karachi and Lahore, with planned expansion across significant industrial zones and ports in Pakistan.
Read more: Sarmayacar helps launch a trucking marketplace, TruckSher, to bet on the trucking industry of Pakistan
"We are very excited to work with MENA's largest digital freight firm 'TruKKer' and look forward to accelerating our growth in Pakistan and learn from the success achieved in the MENA region," said Abid Butt, TruckSher's managing director, while discussing TruKKer acquiring TruckSher. Start-ups within the digital freight ecosystem have seen a business boom in recent years as demand for digital solutions within the logistics sector rises. 
Furthermore, the implementation of digital solutions within the freight and logistics division could decrease functioning costs by 10 percent to 30 percent and lessen operational uncertainty and breakdowns by up to 75 percent, as per a recent report published by Strategy&.
Last Year MENA's Largest Digital Freight Firm Raised $10 Million Funding  
Funding has also picked up increasingly in such firms, digitizing the trucking sector. MENA's largest digital freight firm, TruKKer raised $10m venture debt from Silicon Valley's Partners for expansion purposes last year, while another startup LoadMe raised around $1 million from regional investors in 2018 to develop the company. After TruKKer's recent acquisition, the company is further preparing for a possible listing on Saudi Arabia's Tadawul stock exchange in an attempt to tap into the region's growth potential, the firm's chief executive Gaurav Biswas stated.
Source: Reuters