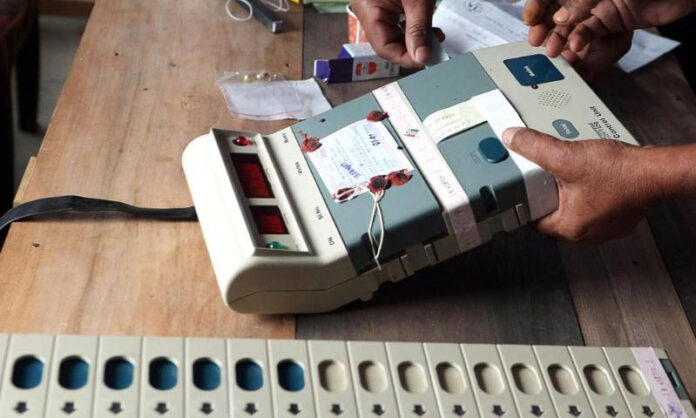 On Tuesday, the Senate Standing Committee on Parliamentary Affairs, hosted a meeting to decide if the Electronic Voting Machines (EVMs) will be employed in the next General Elections of Pakistan. The manufacturer informed the participants of the meeting that these electronic voting machines are being successfully used in 10 different countries.
The said meeting was chaired by Senator Taj Haider, he sought opinions of experts present on the occasion on two Election Amendment Bills that entailed the usage of Electronic Voting Machines (EVMs) in the subsequent General Elections of Pakistan and voting rights for Pakistanis residing abroad.
A Crucial Analysis of Electronic Voting Machines Is Required 
Moreover, most of the specialists were of the viewpoint that the usage of EVMs in the forthcoming general elections of Pakistan would be a premature move and the voters' primary rights to transparency and privacy would be jeopardized. Nevertheless, it was agreed that a continuous and step-by-step launch of electronic voting machines would be advantageous. They emphasized the necessity for a prior, crucial analysis of EVMs to prevent any problems at the time of their usage.
Read more: The government of Pakistan will reveal EVM finished production model on 14th August
Minister State for Parliamentary Affairs Ali Muhammad Khan proposed to continue with the current voting system with an addition of a voter slip interpretation machine for the vote tally, which was applauded by the committee. Furthermore, the Election Commission of Pakistan (ECP) has already presented its disapproval of the suggested usage of EVMs in the upcoming elections.
These EVMs Are Already in Use In 10 Different Countries 
However, Robert Dobler, President Smartmatic Intl. Asia Pacific — the firm that has built the EVM– declared that the system of electronic voting machines being used in 10 different countries, was a success and there was a need for developing trust in the system. He, however, emphasized that the machines need to be auditable and the judgments of any manipulation must be investigated and addressed.
Moreover, concerning the problem of overseas Pakistanis right to vote, experts suggested opting for postal balloting. They debated that i-voting had its shortcomings, including hacking and tampering of Software. They stated that issues of integrity would be faced in i-voting. The committee members stated that several corresponding alterations would be required to guarantee transparency.
Source: Pro Pakistan