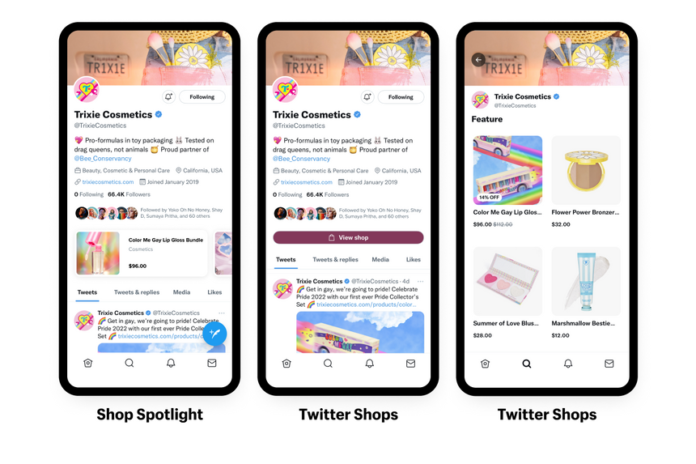 Twitter partners with Shopify to integrate the merchants' Twitter profile page with direct links to the products they have for sale, this will also help the sellers to easily grow their business through the social media platforms. Shopify said in a press release; "Twitter's hundreds of millions of users represent potential connections for independent merchants, and that's why Shopify is the first commerce platform to partner with Twitter as it continues to scale its Twitter Shopping ecosystem."
Twitter partners with Shopify to attract more e-commerce brands 
Shopify President Harley Finkelstein posted a tweet regarding Twitter's partnership with Shopify, she wrote; "We just unlocked a potential billion-dollar opportunity for merchants. Scaling your business just got a lot easier." While Twitter said that it expects the new partnership with Shopify to help bring more e-commerce brands to its social media platform. Shopify also highlighted several new initiatives to help grow its commerce business, including; token-gated commerce to grow in the NFT space, partnering with Alphabet Inc for local shopping, and launching Tap to Pay on iPhones in a deal with Apple Inc.
Shopify retailers will be able to sell their goods on Twitter either by displaying as many as five products on their Twitter profile or by using the Twitter Shops feature that will let vendors advertise as many as 50 products in a tab linked to their profile. Shopify users who install the new Twitter add-on can connect their Twitter account with Shopify to start building a store on Twitter with the platform's Shop Module. The new add-on automatically loads a merchant's products from Shopify onto Twitter, which will appear in a carousel on the Twitter profile.
Twitter's previous deal with Shopify
In 2015, Twitter offered the 'buy' button to 100,000 Shopify merchants to build new revenue streams from their audiences and take advantage of people's interest in buying items through their platforms. But, the deal was retired in 2017, when Nathan Hubbard, the executive who was leading that team, left the company. The 'Buy Now' button was replaced with the 'Donation' button to give funds to charitable causes and other nonprofits.