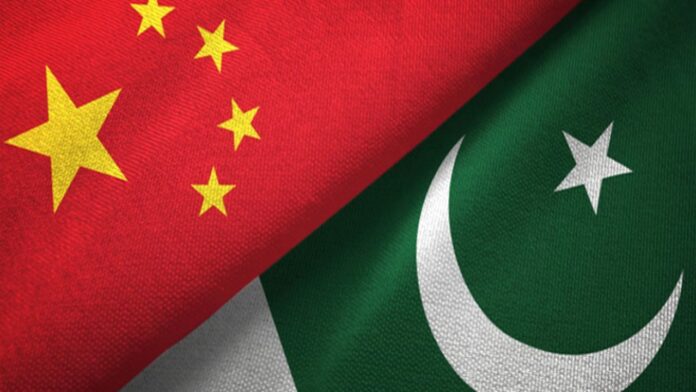 China has signed a $2.3 billion loan facility agreement with Pakistan to aid the economy in the wake of its sliding foreign exchange reserves and depreciation of the local currency. The Finance Minister of Pakistan, Miftah Ismail, tweeted; "The Chinese consortium of banks has today signed the RMB 15 billion (~$2.3 billion) loan facility agreement after it was signed by the Pakistani side yesterday. Inflow is expected within a couple of days. We thank the Chinese government for facilitating this transaction."
The Chinese consortium of banks has today signed the RMB 15 billion (~$2.3 billion) loan facility agreement after it was signed by the Pakistani side yesterday. Inflow is expected within a couple of days. We thank the Chinese government for facilitating this transaction.

— Miftah Ismail (@MiftahIsmail) June 22, 2022
China rolled over the amount at a cheaper interest rate 
The news of China's $2.3 billion loan facility agreement came amid the reports of Pakistan's blindly following in Sri Lanka's path which will lead the country to bankruptcy. Miftah Ismail revealed that after a visit by Foreign Minister Bilawal Bhutto-Zardari and follow-up discussions by Prime Minister Shehbaz Sharif with Prime Minister Li Keqiang, China had not only agreed to roll over the loan but it is also set at a cheaper interest rate of 1.5pc plus Shanghai Interbank Offered Rate (Shibor) instead of previous 2.5pc plus Shibor.
Foreign Minister of Pakistan Bilawal Bhutto Zardari said; "Grateful to President Xi Jinping, Foreign Minister Wang Yi, and the people of China. The Chinese consortium of banks has today signed the RMB 15 billion loan facility agreement, the people of Pakistan are grateful for the continued support of our all-weather friends."
Rupee rise after the news of China's $2.3 billion loan facility agreement with Pakistan
According to the Forex Association of Pakistan, the rupee appreciated by three rupees to reach Rs207.50 at 11:04 am from the previous day's close of Rs210.50. Mettis Global Director Saad Bin Naseer told a local news publication; "With news of foreign exchange inflows from China and an imminent deal with the International Monetary Fund (IMF), we believe the rupee will gain strength in the coming sessions." It is pertinent to mention here that the government had also reached an agreement with the IMF, leading to the revival of the extended fund facility (EFF).
Read more: Pakistan Reaches Board Agreement with IMF for the Revival of Loan Program