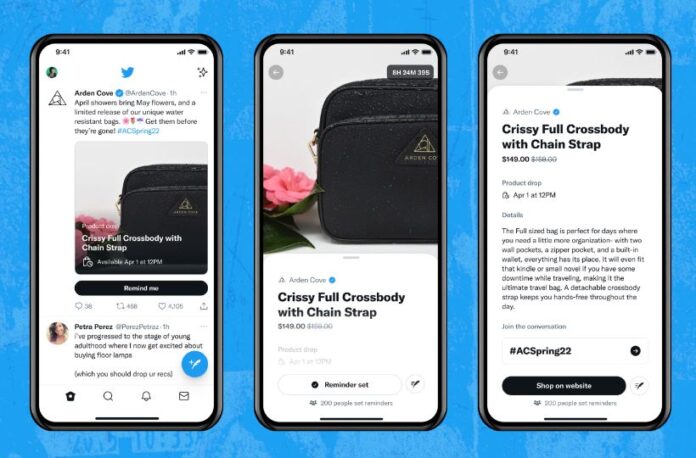 Popular microblogging platform, Twitter is now testing a new shopping feature for previewing upcoming product releases. The new shopping feature 'Product Drops' enables brands to tease items before they go on sale, and clients can sign up to be reminded prior to the release through in-app notifications. The company explains that many people already come to Twitter to discuss product releases — both before and after the drop actually occurs. 
New Shopping Feature 'Product Drop' Allows Merchants to Design Promotional Tweets
Users may be expecting a new drop, boasting they scored the item in question or complaining that they didn't. The new shopping feature Product Drop will allow merchants to be a part of that conversation and will allow buyers to preview upcoming products, indicates Twitter. With Product Drops, merchants can create a special kind of tweet that showcases the item using both text and images. Here, the merchant can craft their promotional tweet as usual and add product photos, but they'll also be able to emphasize when the product will become available for purchase. 
Users Will Receive a Notification When the Product Drop Goes Live
Users who click on this tweet are taken to the Product Details Page where they can get the information, they need to make a decision, including the product description, price, photos, and more. They can also click on the hashtag to see what others are saying about the product. A "Remind Me" button is available as well, which Twitter users can click on to get a notification when the Product Drop goes live. 
This new functionality of Twitter is contained within a tweet, Twitter users can interact with it as they would any other Twitter post — by Liking the tweet, retweeting, quote tweeting, sharing the tweet via DM (direct message) or text, or bookmarking it for easy access later on.
Read more: Elon Musk Threatens to Terminate Twitter Deal over Fake Accounts