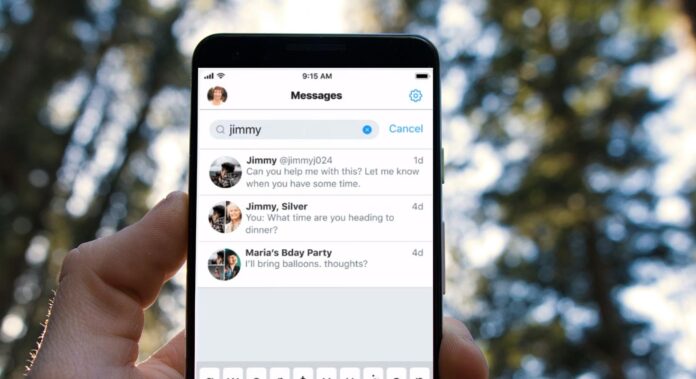 Twitter seems to be working on end-to-end encryption for direct messages. As spotted by app researcher, Jane Manchun Wong, Twitter's Android app includes code indicating that end-to-end encryption is on the way for Twitter DMs. She wrote; "Seeing signs of the feature being worked on in Twitter for Android." Twitter's CEO Elon Musk later replied to Wong's tweet with a winking face emoji
?

— Elon Musk (@elonmusk) November 16, 2022
Musk Proposed End-to-end Encryption for Twitter DMs
Right after proposing the Twitter deal, Elon Musk tweeted a suggestion regarding Twitter DMs, he said that direct messages should have end-to-end encryption like Signal, so no one can spy on or hack your messages. A user commented on the latest development saying; "This is very important and scary to think DMs were missing end-to-end encryption. Thanks, Elon!"
Riana Pfefferkorn, a research scholar at the Stanford Internet Observatory whose work focuses on encryption, told an international media outlet that it would be a significant move in favor of user privacy if Twitter were to turn on [end-to-end encryption] for DMs, as it would keep the company from reading its users' conversations or disclosing them to anyone else. This will also prevent a bad actor within the company from abusing the access they have as an employee to user data.
'The Secret Conversation'
Back in 2018, Twitter tested a similar feature titled 'Secret Conversation' which never saw the light of day. Edward Snowden suggested the implementation of E2EE to the former CEO, Jack Dorsey, who also agreed with the suggestion. It was that time when Twitter came under strict scrutiny just like many other social platforms, all of which need to demonstrate that they can be trusted with the personal data is users.
reasonable and something we'll think about

— jack (@jack) December 14, 2016
Also read: Facebook Announces Testing Default End-to-End Encryption (E2EE) on Messenger