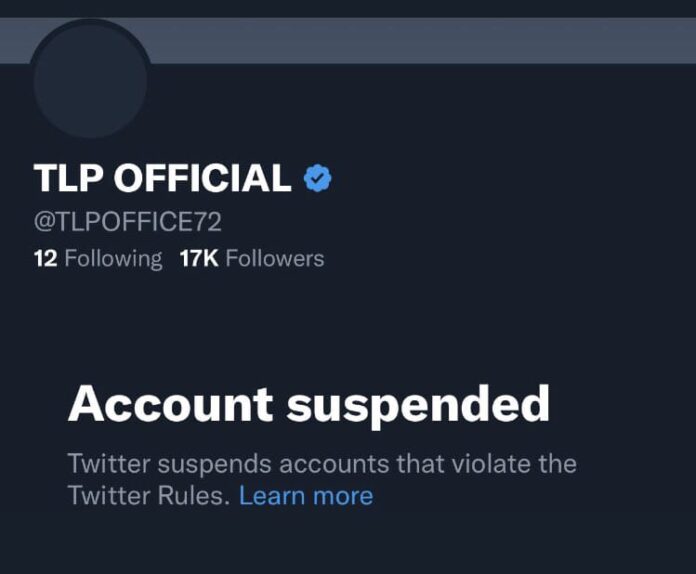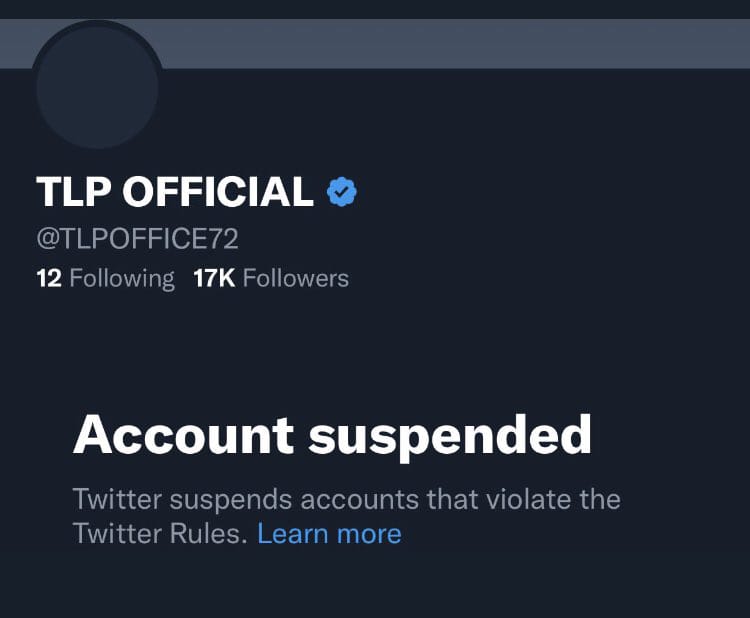 Tehreek-e-Labbaik Pakistan(TLP), one of the most followed political parties in Pakistan, has faced an abrupt suspension of its official Twitter account. The account has over 17,000 followers was suspended without giving any warnings or explanations.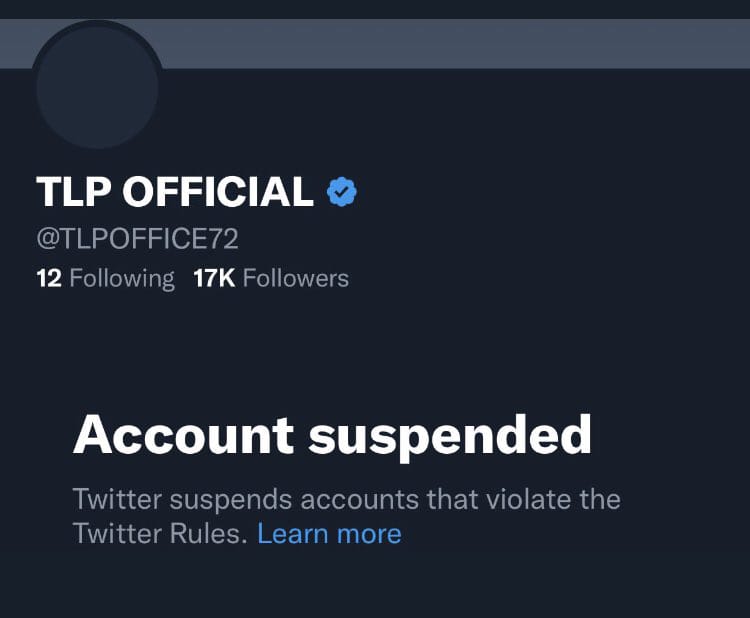 Twitter Accounts Related to Tehreek-e-Labbaik Pakistan
The other Twitter accounts related to TLP, such as Labbaik Welfare Foundation and Hafiz Saad Hussain Rizvi, are still present on the platform and actively working, which suggests that there had been no significant violation of rules and it could be a misunderstanding from Twitter's end as the social media platform is shutting down fake accounts.
There has been no official statement from TLP or Twitter in this regard. Hafiz Saad Hussain Rizvi, the chairperson of TLP, has over 68.5K followers on his Twitter account, who had last spoken about Imran Khan's long march two days ago. He wrote, "Accusing TLP for planning armed attack on IK's long March is diabolical action of govt. TLP has never been involved in such sinister activities. Govt must mend its ways and apologize for issuing baseless threat. We don't encourage any act of terrorism at all."
Elon Musk's Blue Tick Verification Backfired
After taking control of the platform, Elon Musk introduced a blue-tick-for-all policy that has created massive havoc on the platform and resulted in a huge influx of fake accounts impersonating world leaders and famous companies. The most significant impact of the rash decision was faced by a company named Elli Lilly, whose shares went down on Twitter, wiping billions of dollars from its market cap all because of a tweet generated from a fake and verified account of the pharmaceutical company. Later, Elon Musk announced the suspension of the blue tick service for some time to tackle the issues before relaunching it.
Also read: Twitter Halts Paid Subscription Service as Fake Accounts Took over