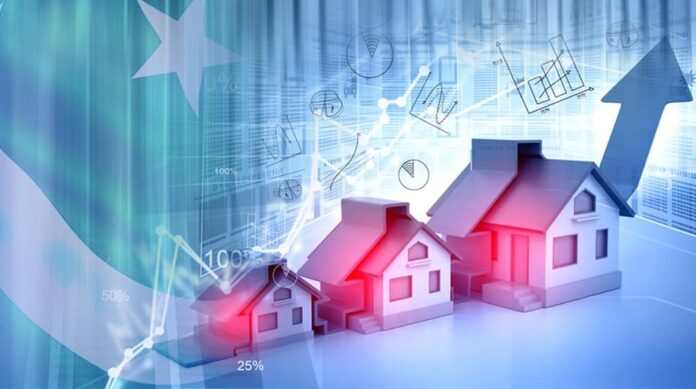 An SECP-licensed housing finance company, Trellis, raised an investment round led by local and international investors including Fatima Gobi Ventures (FGVs), Insitor Partners, Zayn Capital, TPL Properties, and Taarah Ventures along with angel investors.
Read more: SBP relaxes conditions of Naya Pakistan Housing Scheme to facilitate low-cost housing
Trellis raised investment to spread its operations across Pakistan
The housing finance company has set the target to enable Pakistanis' to live their dream of homeownership. Trellis raised investment to deploy at least $100 million in housing loans over the next 5 years across the country. To date, Trellis has processed over PKR 1 billion worth of housing finance inquires. The company has also partnered with Pakistan's leading financing institutions, such as; Habib Metro Bank, JS Bank, and U Microfinance Bank to accelerate their housing finance deployments to get more families into homes faster
Jamshed H Meherhomji, Co-founder and CEO of Trellis, said; "Our job is to navigate through the complexities of the real estate market and give clients what they deserve. In addition to our financial products, we are building the Trellis Network, a rapidly growing ecosystem of real estate, finance, and associated industry partners connecting the dots across the supply chain to further optimize and streamline the home buying experience for everyone."
Thomas Tsao, General Partner of Fatima Gobi Ventures, said: "FGV's strong commitment to ESG investing aligns with Trellis, which leverages technology to improve real estate access to underserved communities and drive social impact. We are excited to join Jamshed and his team on their mission to make homeownership universally attainable in Pakistan."
About the company
Trellis – A housing finance company – founded in 2020, provides access to affordable housing by providing home loans to low and middle-income households. The company caters to all 3 different home financing segments i.e Upfront purchase of a house/flat, renovation of property already in livable condition, and for plot purchase and construction on it, or just construction on your owned property.
Source: Business Recorder