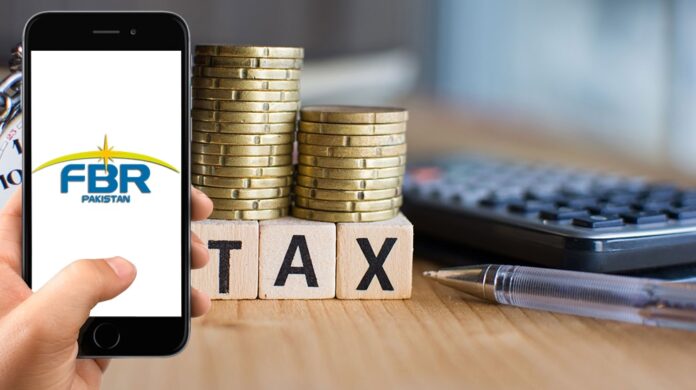 Pakistan's tax collecting body, FBR is all set to launch the Single Sales Tax portal. The portal will facilitate taxpayers and ensure ease of doing business through automation, digitization, and minimization of human interaction with taxpayers. The single sales tax portal system is intelligent enough to sift and collect revenues from a single taxpayer and distribute the same among multiple revenue agencies.
Single Sales Tax Portal
The cumbersome process of tax collection will be made easy by utilizing the single sales tax portal. This facility will enable taxpayers to file single monthly sales tax returns instead of six on different portals, thereby significantly reducing the time and cost of compliance, and thus achieving maximum efficiency. Easier put, people associated with businesses would only have to file one Sales Tax Return instead of filing five returns on monthly basis. It will help to reduce the cost of doing business in Pakistan.
The system is brought about after thorough discussions with the provincial revenue authorities of Punjab, Sindh, KPK, Baluchistan, and AJK. As per the handout issued by FBR, the portal will also be beneficial for tax collectors in having a 360-degree view of taxpayers' business activities across the country in order to maximize revenue potential and tax compliance. By all standards, this is a giant leap forward in taxpayers' facilitation and at the same time, a significant step in the harmonization of taxes between federal and provincial governments.
Read more: FBR Launched Track and Trace System to Increase Tax Revenue
IMF demands raise in tax collection
The International Monetary Fund (IMF) has asked Pakistan to take additional taxation measures in the shape of Income Tax, Sales Tax, and Regulatory Duty (RD) in order to increase the annual tax collection target from Rs5.8 trillion to Rs 6.3 trillion. Hence, the newly launched portal will enable to bring 87 percent potential revenue to the tax net, which remains largely uncollected.
Source: Dunya News