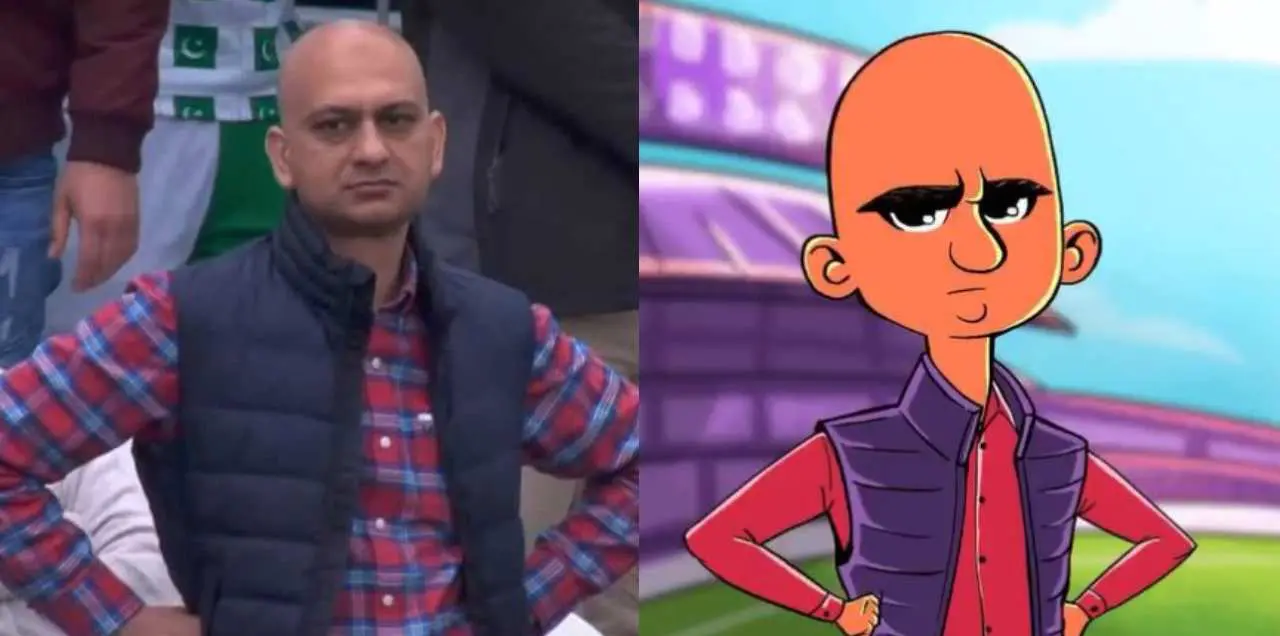 The disappointed cricket fan, Sarim Akhtar, who rose to fame in 2019 after his disappointed face with his hands on his waist during a Pakistan vs Australia ICC Cricket World Cup 2019 went viral. The disappointed cricket fan has decided to cash his fame in the digital realms by introducing a new non-fungible token (NFT) project called DFans, or Disappointed Fans.
(•_•)
<) )>
/ \#WeHaveWeWill#CWC19 pic.twitter.com/gkDwE2MMji

— ICC (@ICC) June 12, 2019
The disappointed cricket fan aims to build a community of disappointed fans 
DFans – made in collaboration with Pakistan's leading NFT auction site Alter – will launch next month featuring several original avatars bearing Akhtar's iconic pose. Sarim Akhtar said; "There will be a lot of relatable iterations of my iconic pose as you can see in the initial artwork." The aim of making these NFTs is "to build a community of disappointed fans that people can collect, buy and sell."
Read more: Chand Nawab's Viral Video goes up for Auction as NFT
While talking to Arab News, Akhtar told; "I was looking for opportunities to do something productive with my meme and celebrity status." He further added; "NFTs are popular but I did not know much about them until I was approached by team Alter. They took the time to educate me and were very transparent about the whole process." The disappointed cricket fan also told that the DFans is inspired by his iconic pose from the original meme as his fans recognize him through that.
I'm proud to announce that I'll be collaborating with @nft_alter to bring an exclusive NFT project – DFans for NFT enthusiasts, sports collectors and fandom communities around the world

Join our discord: https://t.co/Sc8DzPHLNH
Follow: @dfans_nft#dfans #nfts #nftcommunity https://t.co/mZzGbl28fy pic.twitter.com/e2711Vy5Hg

— Sarim Akhtar (@msarimakhtar) October 25, 2021
Sarim Akhtar features in Hong Kong Memes Museum 
Sarim Akhtar is also featured in the Hong Kong Memes Museum – the world's first meme museum. The Museum features seven themed zones with viral and hilarious memes from all across the world. The disappointed cricket fan uploaded a photograph of his meme, spotting him at the 37th second in the video posted by the museum's administration.
At 0.37 sec you will find this pic.twitter.com/m0kNfPX9TQ

— Sarim Akhtar (@msarimakhtar) July 31, 2021
Source: Samaa FM