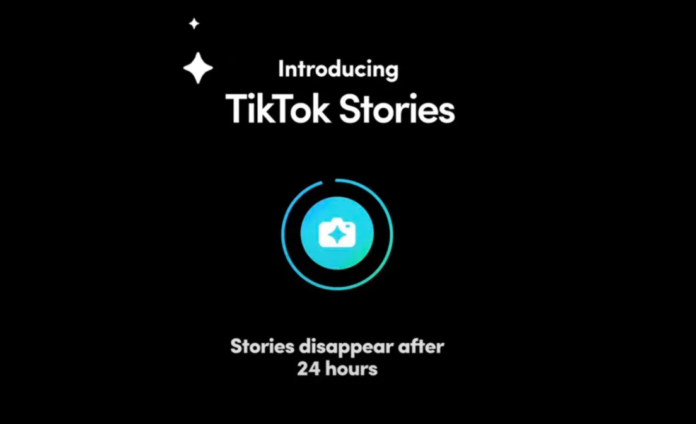 Famous short video streaming platform, TikTok has now started testing a feature named 'TikTok stories' and if you can guess by its name, these are set to be temporary posts that will disappear after 24 hours.
This latest feature will operate like Instagram stories, Snapchat posts, or the newly discontinued Twitter Fleets. Moreover, this sort of method for posting on social media was popularized by Snapchat and then embraced by Instagram as Stories.
Read more: President Dr. Arif Alvi joins TikTok to spread the message of positivity among the youth of Pakistan
The feature was discovered by Matt Navarra on Twitter and was later confirmed by the firm itself. According to a TikTok spokesperson, "We're always thinking about new ways to bring value to our community and enrich the TikTok experience. Currently, we're experimenting with ways to give creators additional formats to bring their creative ideas to life for the TikTok Community."
Introducing TikTok Stories ✨?

Plot twist!

h/t @amanfirdaus pic.twitter.com/gvQMzixYtS

— Matt Navarra (@MattNavarra) August 4, 2021
However, it is to be noted that this feature will not replace any of the current features that TikTok offers such as Duets, Stitch, etc. TikTok defines the feature in the app as "a new way to communicate with your fans." TikTok users can create a new story by hitting a "create" button that's been added to the sidebar, and they can add the usual titles, music, and text. Moreover, following TikTok's video-first nature, it appears that stories will have video content in them, and not still pictures.
Read more: YouTube's TikTok rival, 'YouTube Shorts', is now rolling out globally
The Chinese company has not stated how long they are going to test it or when they intend to launch it, but it shouldn't take too long given how it is already in testing and numerous people have been able to see the feature.
TikTok Stories In, Twitter Fleets Out
Furthermore, the 24-hour posts from Twitter, named Fleets that were rolled out back in November were discontinued earlier this week. Within a year of the launch of Fleets, the company has declared that it felt that Fleets had no future. Instead of Fleets, Twitter will be introducing "other ways for people to share on Twitter."
Source: The Verge