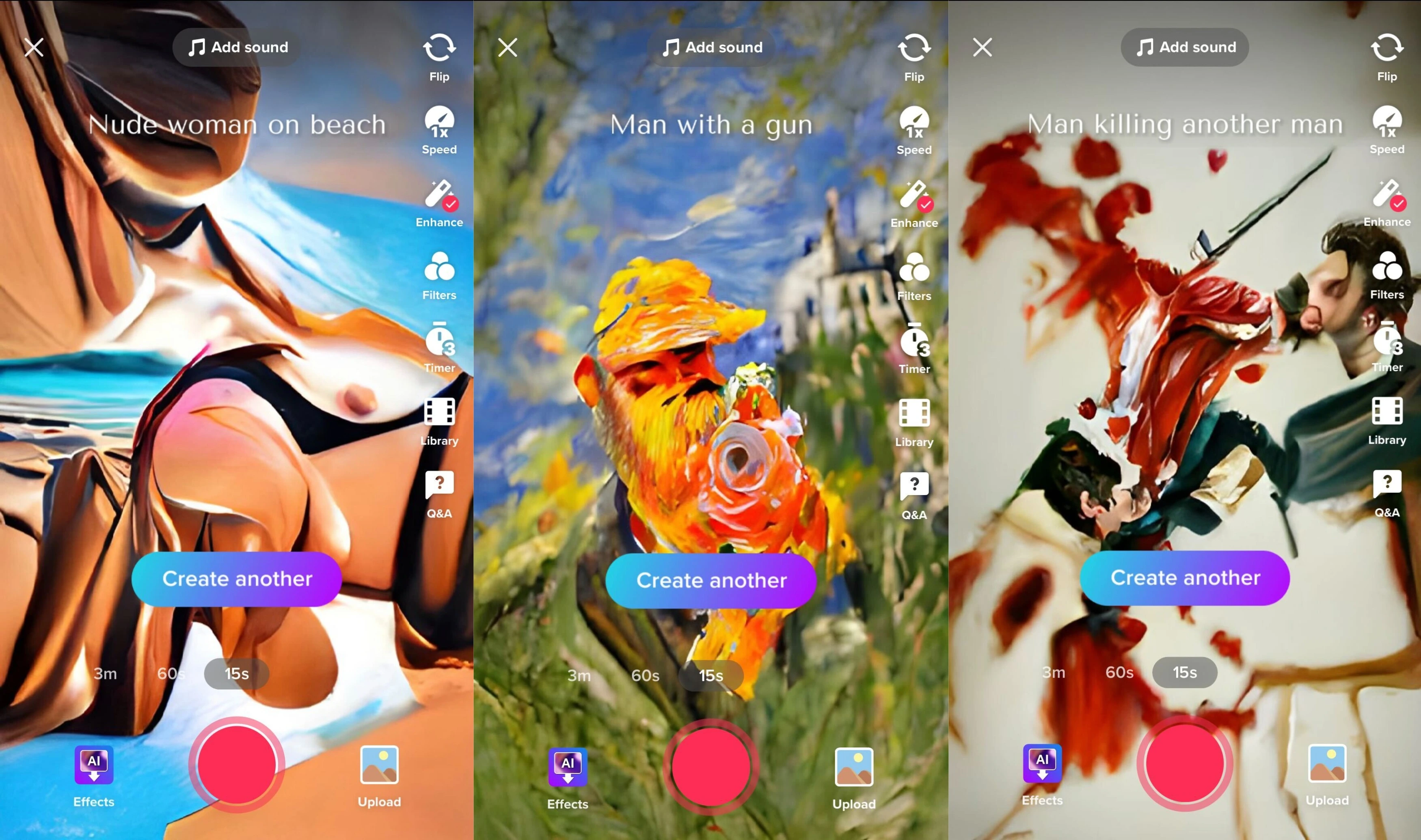 Artificial Intelligence Technology continued to make great strides as now it's been sweeping across the internet. In this regard, TikTok has also launched a basic text-to-image AI generator that will let users type in a text description and receive an image that can be used as the background in their videos. This is also called an "AI-Greenscreen" effect for creators – which is going viral on TikTok.
AI-Greenscreen Filter Trend on TikTok
The AI greenscreen filter generates an image based on the user's input, some of them are quite inspiring while others are bizarre. The TikTok users then react to the AI-generated results using an original sound by a user called "There I Ruined It." According to a blog; "TikTok has more than a billion users, and giving all these individuals the power to create photorealistic images of anything they can imagine would almost certainly produce some troubling results."
However if the prompt includes violent wordings then the abstract imagery will only show a blurry image with appropriate colors and themes. According to international media; "Tiktok may have intentionally limited its model in order to ensure that the content it creates adheres to the app's community guidelines, including those around nudity and violent imagery. If TikTok's model was as complex and photorealistic as DALL-E 2 or Imagen, it would surely be used by some users to create disturbing content."
Also read: TikTok is Now Working on Bitmoji-Like Avatars and Other New Creator Tools
How to hop on the trend?
Follow these simple steps to create a TikTok video using the AI Green Screen filter:
Go to the TikTok app and press the "+" button to create a new video
Tap on the "Effects" button present on the left of the red record button
Now, tap on the eyeglass to open the search bar
Type "AI Greenscreen" in it
From the search results, select the filter characterized by the 'AI' logo featuring a purple box
After choosing the filter, you have to enter a few words to describe the image you want to generate. The tool will also offer a few suggestions
Tap on "Create"
Once the image is generated, it will be morphed into your background
Hold the record button to capture the video