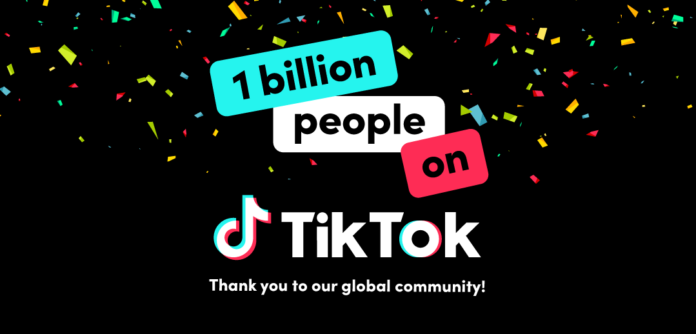 The Chinese-owned social media platform, TikTok announced in a blog post that it has passed 1 billion monthly active users, indicating steady growth of the short-form video app. TikTok's fame rose during the pandemic, becoming the most downloaded app in the world in the first quarter of 2020, with some 315 million downloads in that quarter alone as per the app analytics company SensorTower.
TikTok Recorded 700 Million Monthly Active Users Last Summer
The short-form video app is privately held and owned by Chinese company ByteDance, has proclaimed a surge in users over the past few years, with a large amount of its U.S. audience joining amid the Covid-19 pandemic. TikTok stated that it had nearly 55 million global users by January 2018. That number increased to more than 271 million by December 2018 and 507 million by December 2019. The company recorded nearly 700 million monthly active users last summer.
TikTok is the First Non-Facebook App to Reach 3 Billion Global Downloads
For context, Facebook announced that in June it had 2.9 billion monthly active users, up 7% year over year. But TikTok's growth is rapid — this new user data indicates a 45% jump in monthly active users since July 2020, when it had 689 million users. Furthermore, this July, TikTok became the first non-Facebook app to reach 3 billion global downloads.
Read more: TikTok Ban Will Not Be Lifted Until the Removal of Immoral Content: PTA
However, the firm rolled out one of the most thriving short-form video apps, bringing large-tech competitors from around the world in the race to create their own versions. For instance, Facebook rolled out its TikTok clone, Instagram Reels, widely last August. Snap announced a similar feature called Spotlight last year. Google's YouTube began its competitor, Shorts, last September.
Trump Tried to Block US Business Activities with TikTok
TikTok said that its biggest business spaces are in the United States, Europe, Brazil, and Southeast Asia, even though ByteDance is headquartered in China. Moreover, the company has suffered severe governing threats in recent years, as former President Trump tried to block U.S. business activities with TikTok, and in India, home to 1.36 billion people, TikTok has been banned since last year.
In addition to this, TikTok's parent ByteDance acquired the VR hardware company, Pico, suggesting a potential future expansion into VR. It's not a coincidence that all the while, Facebook CEO Mark Zuckerberg wants to transform his trillion-dollar platform into a "metaverse" company. 
Source: The Verge