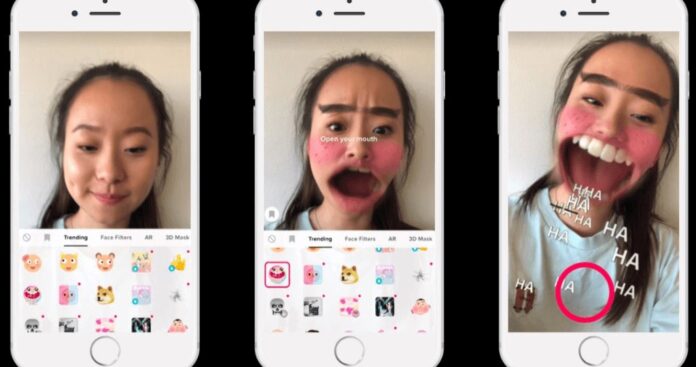 TikTok launches its AR effects tool – Effect House – to all everyone after successfully passing a closed beta test that allows creators and developers to build augmented reality effects for TikTok. The company explains; "Effect House offers tools and learning resources, equipping creators with intuitive design and development technologies that would empower them to build immersive and dynamic effects for TikTok's global community."
Playing with the AR effects tool
The company has created a detailed guidance set that teaches users how to use the AR effects tool to create certain types of effects, such as; Segmentation, Face Mask, Head Tracker, Face Stretch and 3D Face, making different textures, materials, lighting, shadows, and more. The documentation also features, online tutorials and a Knowledge Lab, where TikTok engineers will live demo how to create a particular effect using Effect House.
However, there is going to be a strict policy surrounding the AR effects tool where nobody can promote colorism, negative stereotypes against protective groups, effects that enhance how people look or could be used in a potentially negative way. TikTok says that its Trust and Safety team will review all submitted effects to ensure they adhere to its policies before granting them approval. Likewise, users can also report the effects that does not comply with the guidelines.
Early adopters of the tool
TikTok has kicked off the launch by promoting a number of early adopters of its AR effects tool:
Balraj Bains: Creator of the Rainbow Hearts and Butterflies effects.
Laura Gouillon: Creator of the Which Bread Are You and Which Milk Are You effects
Allan Gregorio: Creator of the What Art Style Am I and What's Your Drag Name effects
It is pertinent to mention here that the effects' results page will feature the creator's username and link to their profile – a feature similar to Snapchat and Instagram. The published effects of a specific creator can be viewed from a designated tab on their Profile page.
Read more: TikTok Adds New Video Creation Tool TikTok Library in Collaboration With GIPHY
Source: Verge