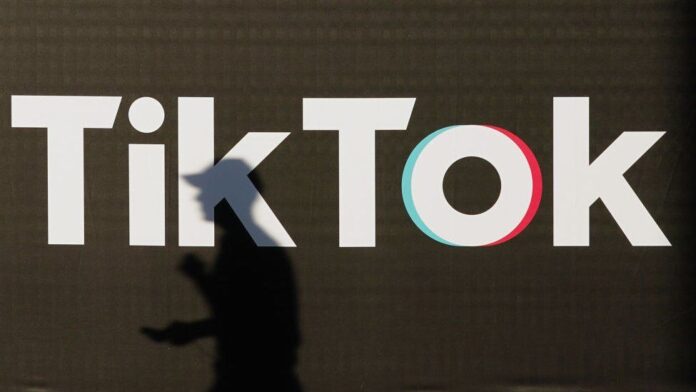 The Chinese short video-sharing app, TikTok is now entering into online shopping space by launching the first TikTok shopping event on Wednesday where people can purchase products directly from the platform, tapping into the rise of "social shopping".
"We suppose it is an important moment. E-commerce is a huge chance for TikTok and it's something we're investing in considerably," Rich Waterworth, the TikTok general manager, UK, and EU commented about the first TikTok shopping event.

Pandemic Gave a Rise to Online Shopping Space
Whether it's athletic wear or make-up, consumers are increasingly browsing, finding, and shopping for things on social media platforms like Facebook and Instagram. TikTok, which launched in the UK in 2018, is now aiming to catch up by jumping into the online shopping space by hosting the first TikTok shopping event. The pandemic has accelerated this change. As stores closed during lockdowns, retailers raced to get more of their products online.
Read more: Famous TikTok Doctor Gets Banned from Performing Plastic Surgery in Australia
"People who have a shared interest or a shared love for a creator or a product area, these communities come together and make the experience of finding and enjoying those products more interesting," Mr. Waterworth explains. "So, when you bring these two things together, the power of the TikTok community and the brands … it's extremely exciting," he adds while explaining TikTok's movement in the online shopping space.
Hashtag #TikTokMadeMeBuyIt Has Been Used 7 Billion Times on the Platform 
Furthermore, the popular hashtag, #TikTokMadeMeBuyIt, where users post what they've purchased thanks to suggestions about products on the site, has been used 7 billion times. Retail expert, Kate Hardcastle, specializes in consumer insight and says the online shopping space on social media is now a strength to be reckoned with which will cause significant trouble for the retail industry as well as traditional high street sales, and the social platform aims to do the same with the launch of first TikTok shopping event.
"It's so incredibly fast, easy, and seamless. It takes away the barriers," she says. "You do not really think about it as shopping it's part of voice communication with somebody, which is something you're getting less experience of on the shop floor lately. I absolutely think if a retail merchant and not going into these huge growth areas in the online shopping space that are relevant to your target market then more fool you."
Source: Pro Pakistani