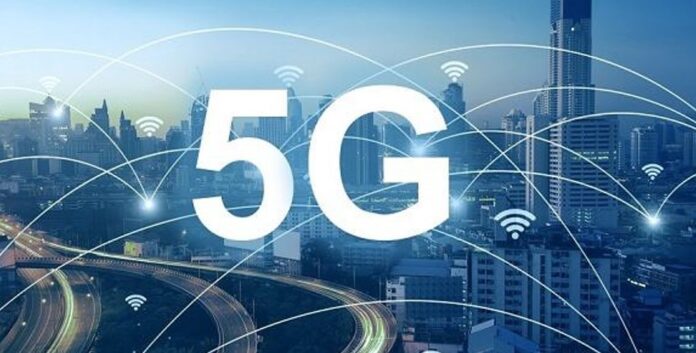 According to recent news, the timely launch of 5G phone connectivity is contingent on political stability in Pakistan. This new development was confirmed by top officials in the Ministry of Information Technology and Telecommunication (MoITT). The previous government had intended to auction the 5G spectrum in the country by March 2023 at the latest, with the initial launch in the metropolises. However, the political crisis wasted nearly two months and impacted the initial plan, which was approved by the federal Minister for IT&T, Syed Amin Ul Haque.
PTA Can Do the Spectrum Auction Before the Election: MoITT
When questioned about the launch of 5G phone connectivity by the end of March 2023, he stated that the auction will be held before the general elections in the country. Top officials at the Pakistan Telecommunication Authority (PTA) said that the question of the timeline for the 5G auction should be directed at the MoITT. The IT Ministry official further stated, "if it is a priority item for the new government and the telecom industry, then the Authority can do the spectrum auction before the election."
Furthermore, CEO Jazz, Aamir Ibrahim, commented that 5G phone connectivity will hardly make any business case in the next two years because less than one percent of local customers can afford such handsets. He stated that people think that a better internet connection will be delivered once 5G is launched in the country but it could be provided with 4G even now by government interventions for greater propagation.
Government Has Considered 7 Bands for 5G Phone Connectivity Service
The MoITT has considered seven bands for the adoption of 5G phone connectivity in the country. It is presently assessing the available options for the timely launch of 5G phone connectivity in Pakistan, as per the official documents. In this connection, the following bands are being evaluated for the adoption of 5G services as low bands, mid bands, and high bands:
700 MHz
2.3 GHz
2.6 GHz
3.5 GHz
MiIIi8meter waveband
C-Band (3.6-4.2) GHz
Unlicensed Backhaul Frequency bands (P2P & P2MP)
Read more: Government Plans to Launch 5G in Major Cities
Source: Pro Pakistani