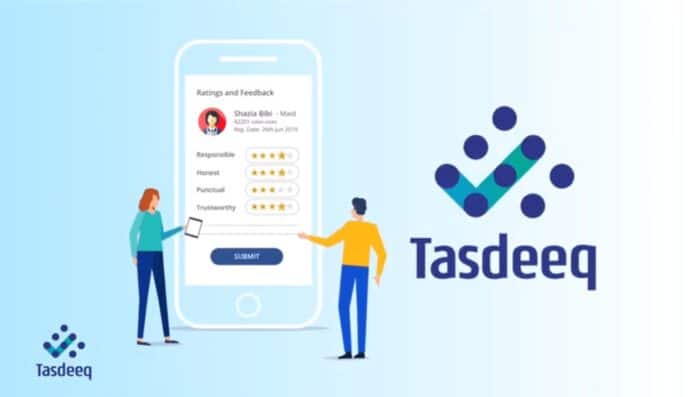 A tech-based initiative of the Sindh police, Tasdeeq is building a database of domestic laborers, industrial and corporate workers, and hundreds of thousands of blue-collar employees of various establishments where their data can be validated before an appointment with the intention of bringing 50 million unregistered and unbanked such workers out of poverty, administrators and people involved in the process announced on Sunday. This new project originates from a collaboration between the Sindh police and the Citizens-Police Liaison Committee (CPLC).
"This verification process would help households and companies identify criminals, as well as keep themselves safe from crimes by providing police with this data," stated a CPLC official. "Services like Tasdeeq Pakistan would play a great role in reducing crimes perpetrated by domestic and industrial workers if the police promptly receive the information through their registration," added DIG-South Javed Akbar Riaz.
Read more: Tasdeeq launched by CPLC, an app for verification of corporate workers
Modern technology enables verification of an entire workforce, which could number in thousands within seconds. Ahmedyar Janjua, co-founder of the Safe Pakistan Welfare Trust (SPWT) states that by employing this platform, households and businesses can verify their entire workforce at the click of a button. Moreover, in December, the campaign spread nationwide with a launch ceremony inaugurated by Interior Minister Sheikh Rasheed Ahmad in Islamabad. The Trust has further signed a memorandum of understanding with the Ministry of Economic Affairs Division of the government of Pakistan.
The service was originally intended for the general households but has now been expanded to the corporate division and met with exceptional success. Pakistan's biggest food delivery firm recorded more than 6,000 individuals and identified over 50 people with prior criminal records. According to DIG South, Javed Akbar, over 6,500 companies across Pakistan are employing this facility, including 65,000 plus households that have registered their workers using this service. 
However, security concerns are being raised due to the recent multiple data scandals involving NADRA – the largest database of Pakistani citizens' biometric information, including one in which data of more than 100 million Pakistanis were compromised, have been reported in the past. NADRA has further been involved in several cases of giving access to its sensitive data to unauthorized third parties.
Source: Dawn