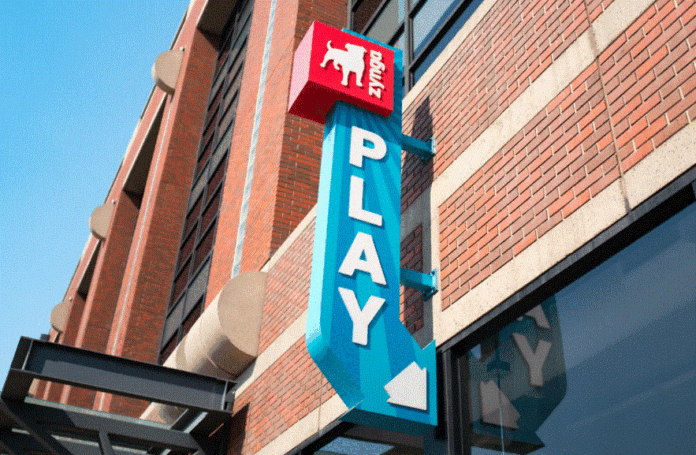 In the recent news, video game giant, Take-Two is acquiring social games developer, Zynga in a cash-and-stock deal that the firm says will turn the Grand Theft Auto creator into a mobile gaming powerhouse. The deal of the Take-Two Zynga acquisition is valued at around $12.7 billion, or $9.86 per Zynga share. 
Take-Two Chief Executive Strauss Zelnick stated that the deal of Take-Two Zynga acquisition will profit both organizations, providing social games developer, Zynga access to the best-selling game franchises Take-Two is recognized for, while also offering Take-Two access to player analytics, advertisement, and mobile game creating technology that so far, it's lacked. "What we've found is that great entertainment wins," he said in an interview. "It's really hard to build organically."
Social Games Developer Zynga is Known for FarmVille and Words With Friends
Furthermore, Zynga publishes prominent social games such as FarmVille and Words With Friends. Take-Two already possesses game publishers Rockstar, which is behind Grand Theft Auto and Red Dead Redemption, and 2K, known for BioShock, Borderlands, Civilization, and NBA 2K.
Read more: TikTok to Exclusively Launch Zynga's 'Disco Loco 3D' Game on its App
Zelnick refused to comment on details of future plans entailing the social games developer, citing that the deal of Take-Two Zynga acquisition doesn't close until midyear, but he did tell a key opportunity for both parties is in what the industry names cross-play, where people can play the part of or the same full titles on a phone or a video game console or PC. 
Ultimately the Consumer Votes, Says Strauss Zelnick 
Moreover, titles such as Epic Games' Fortnite and Activision Blizzard's Call of Duty Warfare have wildly grown in popularity in part because of this feature. "Ultimately the consumer votes," Zelnick said. The action marks the latest instance of a large game maker acquiring firms with mobile and social networking expertise to help develop their lineup. 
Activision Blizzard bought Candy Crush maker King in 2015 for about $6 billion, and Electronic Arts have paid nearly $5 billion over the past decade to buy a string of social, mobile, and casual-focused gaming companies including Playdemic, Glu Mobile, and Plants vs. Zombies maker PopCap Games.
Source: The Verge