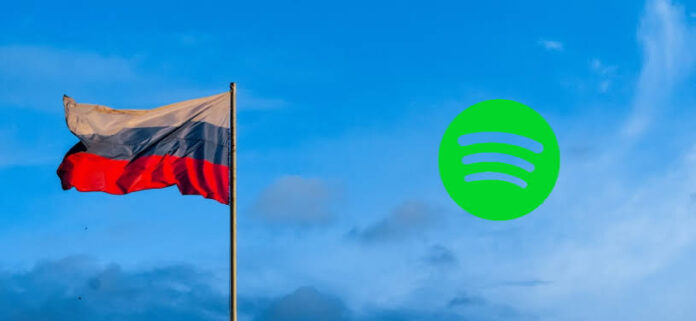 In response to Russia's new media laws the music streaming giant, Spotify, announces suspension of services in Russia. Spotify was launched in Russia and Ukraine in July 2020, along with 10 other European countries. As of the end of 2021, the company reported 406 million total monthly active users, which includes 180 million paying subscribers.
Spotify's suspension of services in Russia comes after the introduction of "fake news" law
The music streaming giant's suspension of services in Russia is in response to a new fake news law that restricts freedom of speech and freedom of the press. A Spotify spokesperson said in a statement; "Spotify has continued to believe that it's critically important to try to keep our service operational in Russia to provide trusted, independent news and information in the region. Unfortunately, recently enacted legislation further restricting access to information, eliminating free expression, and criminalizing certain types of news puts the safety of Spotify's employees and possibly even our listeners at risk."
Earlier, Spotify closed its office in Russia and stopped the premium subscription of its services due to the payment system disruption, but, the free version of Spotify was still available until Russia's recent crackdown on news and other media begins, which has lured most companies out of the region. It is pertinent to mention here that the Russian government has already banned Facebook for blocking Russian state-affiliated outlets and Instagram for allowing users to create posts critical of the country.
Media organisations shutting down in Russia
Since the fake news aw was introduced, a lot of print and digital media have pulled out of Russia due to a law that effectively outlaws independent reporting. The Russian president Vladimir Putin has signed a law punishing "fake news" with up to 15 years in prison. The rule will impose fines or jail terms for spreading false information about the military, as well as fines for people who publicly call for sanctions against Russia.
Read more: Spotify Closes Russian Office and Removes all RT and Sputnik Conten
Source: CNBC