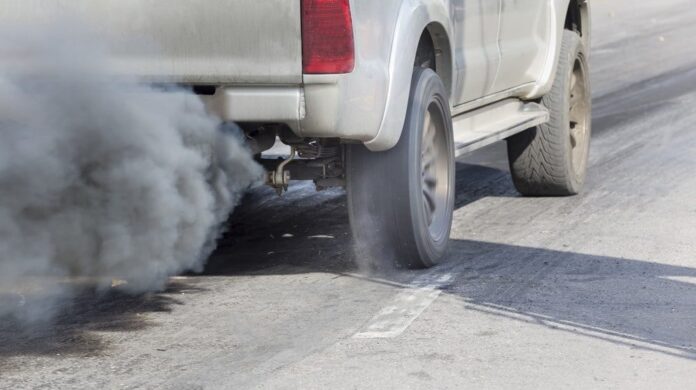 Lahore has been enduring the smog situation for quite a while, and heavy smoke emitting vehicles exacerbates the situation. The Punjab authorities are doing everything to curb the air pollution but to no avail. Recently, the government of Punjab has taken the initiative to either fine or confiscate heavy smoke emitting vehicles to halt the formation and diffusion of smog.
Read more: Punjab Plans on Using Artificial Rain to Reduce Smog
Ban on heavy smoke emitting vehicles to improve the air quality of Punjab
The anti-smog campaigns have previously banned the use of Euro-2 fuel and imposed Rs. Two thousand fines on one-way traffic rule violations. The government has now launched the other part of the anti-smog campaign by penalizing heavy smoke-emitting vehicles. So far, the PTC (Punjab Transport Company) Enforcement Wing has taken action against a total of 9,747 public transport vehicles for violating environmental protection laws. Around 2005, vehicles were seized and taken to a nearby police station. 19,38 vehicles have been issued warnings, and the authorities have imposed fines of Rs. 2.19 million on the violating drivers. 
As reported by GEO news, the other types of fines include:
| | | |
| --- | --- | --- |
| Activity | Fine in rupees | Action to be taken by |
| Burning of crop residue and municipal residue | 50,000 | Deputy commissioners and revenue officers under their administrative control |
| Brick kilns not on zig-zag methodology or emitting black smoke | 50,000-100,000 | Environment Protection Department |
| Polluting and smoke emitting public and private transport | 2,000 | Transport Department and traffic police |
| Industrial units functioning without emission control equipment/devices | 50,000-100,000 | Deputy commissioners and revenue officers under their administrative control/Environment Protection Department |
Other endeavors of the Punjab government
The government of Punjab is leaving no stone unturned to fight the smog that is one of the biggest challenges of climate change, affecting the health of many. The other measures authorities took are as follows:
Closure of factories running without scrubbers
Closure of obsolete brick kilns
Strict action against industrial units burning tyre, rubber, and plastic
Strict action against the burning of crop residue and garbage
Seizure of vehicles causing environmental pollution in the city
Installation of smoke controlling devices on all vehicles
Ban on the sales of poor quality fuel
Strict action against careless and illegal parking
Strict actions against underage drivers
Strict check on driving license
Strict action against creating barriers on footpaths
Daily anti-encroachment operations in the city
Source: Pro Pakistani