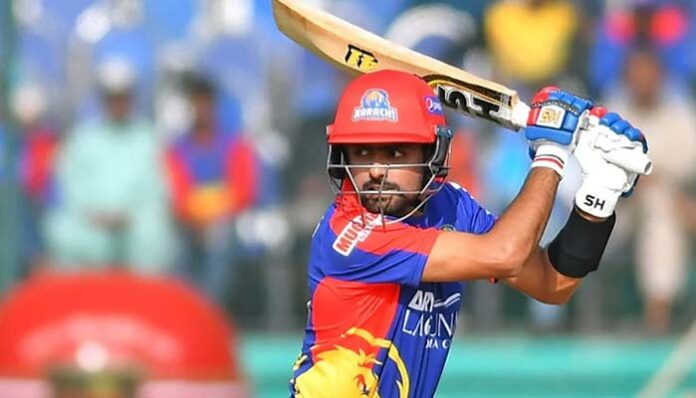 The skipper of the Pakistan Cricket Team, Babar Azam, is likely to part ways with Karachi Kings – the PSL franchise he has been associated with for the last seven years. In the past few days, his performance has been highly criticized by the cricketing legends, and moreover, the president and mentor of Karachi Kings, Wasim Akram, was seen criticizing him for a rather 'selfish approach.'
Babar Azam is not Willing to Play for Karachi Kings: Dr. Nauman Niaz
The 28-year-old has been a part of Karachi Kings since the second edition of PSL 2 and played a crucial role in lifting the trophy in 2020. Recently, sports analyst, Dr. Nauman Niaz, was heard saying that Babar Azam is not comfortable playing for Karachi Kings and soon the franchise has to pick a new captain for their team. Dr. Nauman said, "He is disillusioned and does not want to play for the franchise."
BABAR AZAM doesn't want to play for Karachi kings – Rashid Latif pic.twitter.com/Gw5397U6e2

— Asad Abdullah (@asad_qureshi257) November 6, 2022
The disputes inside the KK team have been there for a while, and Akram's latest reveal has just confirmed that there was a clear difference of opinion in the last season as well. When he got involved in a heated discussion with captain Babar Azam near the boundary line, it all happened during the final over of the game, when the veteran cricketer came near the boundary line and had a war of words with Babar.
what's happening here ?
Wasim Akram You can't do this with Babar Azam #BabarAzam #KarachiKings #Rizwan#Khushdil Shah pic.twitter.com/qGuJoJl5fB

— Samra Khan ?? (@cric_girl007) February 16, 2022
Babar-Akram Feud
The ongoing tournament has seen Babar Azam being trashed by Wasim Akram; he said that Babar Azam is a selfish player who does not want to sacrifice for the team. "I have been through this, by the way, with Babar, at Karachi Kings. In the team, we had a couple of bad phases, and I requested him once or twice nicely that please come down at number 3, we'll try something different," Wasim Akram said on a sports show.
Also read: Babar Azam, Jehan Ara, and Asif Peer Receive Civilian Honors from President Arif Alvi