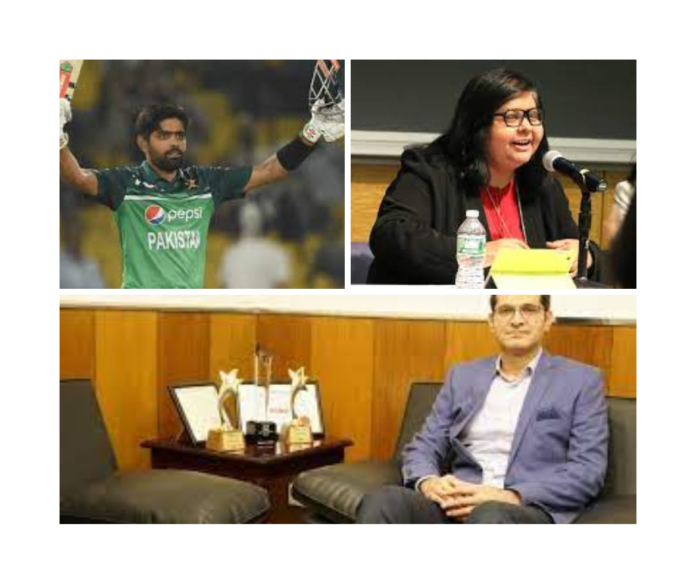 President Dr. Arif Alvi conferred Pakistan civil awards on 253 citizens and foreign nationals on the 75th Independence Day of the country. In the field of IT, Jehan Ara, and Asif Peer received the highest honor (Tamgha-e-Imtiaz, Sitara-e-Imtiaz ). While Babar Azam has been bestowed with Sitara-e-Pakistan.
Jehan Ara and Mudassir Sheikha Received Civil Awards for their Servies in IT Field
Jehan Ara was awarded the Tamgha-e-Imtiaz for her contributions as an innovator, marketer, and entrepreneur in the field. While Asif Peer received the Sitara-e-Imtiaz award for his 19-year contribution to the IT sector. Asif Peer is the Chief Executive Officer, Managing Director, and Member of the Board at Systems Limited and he was one of the Top 11 CEO of Pakistan according to an article published in 2014, moreover, he is one of the best-performing CEOs and Leaders according to Manager Today and CEO club.
Jehan Ara, the former president of [email protected], has spearheaded the efforts in developing the [email protected] brand and creating linkages between [email protected] and local and international partners. Using technology, Jehan Ara has brought together young people in IT and Business on a common platform. She has worked to bring together IT practitioners, bloggers, activists, innovators, and citizen journalists who now work on common causes and projects.
Also read: Jehan Ara, the genius behind [email protected] resigns as President of the association
Babar Azam Received Sitara-e-Pakistan
Babar Azam, one of the leading cricketers of Pakistan, who is smashing the ICC top charts with his commendable performance has received Sitara-e-Pakistan by President Alvi for his amazing service in the field of cricket. He also became the youngest Pakistani cricketer to be conferred with the third-highest civilian honor. Meanwhile, Former West Indian captain Darren Sammy has also received the civil award 'Sitara-e-Pakistan' for his excellent contributions to the revival of Pakistan cricket.