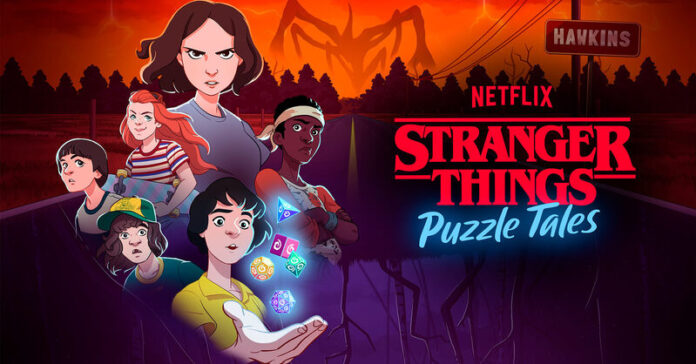 To mark Stranger Things day, the day when Will Byers first went missing in Hawkins, Indiana, Netflix has announced the return of Stranger Things: Puzzle Tales with the release of an official trailer for the mobile game, which can be played on the users' mobile device with a Netflix account. The game was first released in 2021, but it was removed from App Store and Play Store, with Netflix announcing that the game would be completely revamped.
whether it's battling a demo or solving a mystery, get ready for adventures through Hawkins with the gang in Stranger Things: Puzzle Tales!!

Play on your mobile devices. Available exclusively on Netflix: https://t.co/eL9NjGrnjU pic.twitter.com/SuirCJueX0

— Stranger Things (@Stranger_Things) November 6, 2022
Stranger Things: Puzzle Tales – The Updated Version
The revamped version of Stranger Things: Puzzle Tales contains content based on Stranger Things, Season 4, Volume 2, which arrived on Netflix on 1st July 2022. The game's description on the App Store says that players will have the ability to unlock dozens of different versions of their favorite characters as they have grown and evolved through the seasons. It is pertinent to mention that the revamped game is developed by Netflix's wholly-owned video game studio, Next Games.
The puzzle tales of also the third Stranger-things related mobile game, the first was released in October 2017, followed by another game in July 2019. Netflix describes the game as a "match-3 puzzle RPG" which mixes puzzle action with Stranger Things characters; players have to solve puzzles in order to defeat enemies like the Demogorgon, the Mind Flayer, and more.
Reddit Partners with Netflix
Earlier this year, the social network Reddit partnered with Netflix to unveil new custom avatars inspired by Stranger Things characters ahead of its season four premiere. The Redditors updated their avatar to become Eleven, Scoops Ahoy Steve, the Demogorgon, and Hopper. Domino's developed a mind-ordering app to celebrate the show, and Doritos unveiled a limited-edition pack; monopoly also revealed some significant spoilers in its new game design.
Also read: WhatsApp Celebrates Stranger Things Season 4 With the Launch of New Chat Stickers