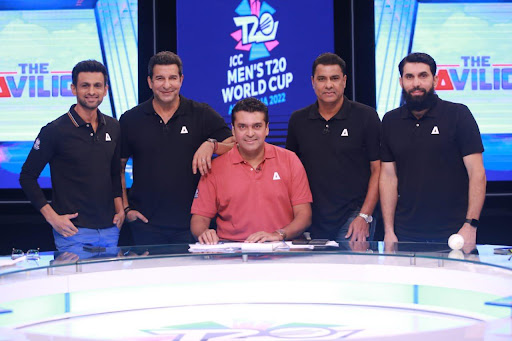 The ongoing ICC World Cup 2023 has witnessed an intriguing proposal put forward by former Pakistani cricketers, including legends Wasim Akram, Misbah-ul-Haq, and Shoaib Malik. In a discussion on a local sports show, the former players deliberated the idea of expanding team squad sizes in the current World Cup, taking into account a large number of injuries affecting the participating teams.
Push for Squad Size Increase in World Cup
Wasim Akram, renowned for his exceptional fast-bowling skills, kickstarted the conversation by highlighting the challenges posed by the tournament's duration and the weather conditions. He questioned the adequacy of having only 15-member squads for a prolonged 50-over tournament, particularly in the face of scorching heat.
Shoaib Malik chimed in, advocating for a minimum of 18 players per World Cup squad. He emphasized the need for flexibility in team composition, given the uncertainties and challenges presented by a competition of this magnitude.
Misbah-ul-Haq added his perspective, underlining the importance of considering not only injuries but also players' form when contemplating an increase in squad size. He argued that at least 16 players should be included, as this would provide teams with the necessary options to address issues like injuries and fluctuating player form effectively.
Injuries During the Mega Event
Injuries have indeed had a considerable impact on the ICC World Cup 2023, with several key players ruled out due to various ailments. New Zealand, for instance, had to make changes to their squad, with pacer Kyle Jamieson stepping in for Matt Henry. Kane Williamson, the New Zealand captain, is sidelined with a thumb injury, while Mark Chapman is recovering from a thigh injury, and Lockie Ferguson is battling an Achilles injury.
The Australian team also faced setbacks, with in-form all-rounder Glenn Maxwell ruled out due to a concussion he sustained during a golf incident. Sri Lanka made changes to their 15-player squad to replace injured players, and Indian all-rounder Hardik Pandya's absence in upcoming matches is attributed to an ankle injury suffered during a previous match.
Also read: Harbhajan Singh Criticizes DRS and Umpiring Decisions as Pakistan Suffers Narrow Defeat to South Africa