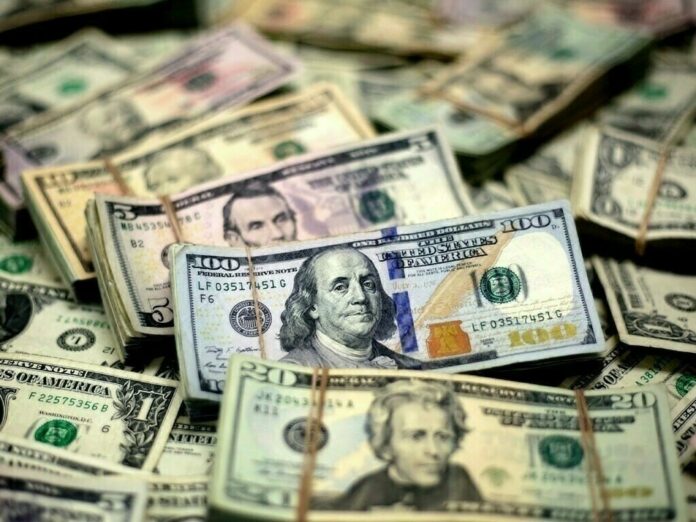 The foreign exchange reserves held by the State Bank of Pakistan (SBP) experienced considerable outflows of $869 million in the week that concluded on March 18, 2022, describing a 5.49 percent plunge on a week-on-week basis, according to data released by the State Bank of Pakistan (SBP) on Thursday.
SBP's Foreign Exchange Reserves Dropped to $14.96 Billion
Furthermore, the report issued by SBP revealed that the country's total liquid foreign exchange reserves dropped by $843.7 million (-3.78%) on March 18, 2022, to $21.44 billion, compared to $22.28 billion in the previous week. The SBP's foreign exchange reserves declined by $869.2 million to $14.96 billion, compared to $15.83 billion a week earlier. Meanwhile, the net foreign exchange reserves held by the commercial banks stood at $6.4 billion, indicating an increase of $25.5 million on a weekly basis. 
Read more: SBP Issues Unified QR Code to Accelerate Digitization
The reduction in foreign exchange reserves is attributed to the payment against debt servicing to various lenders and other payments. On the flip side, the Pakistani Rupee (PKR) suspended losses against the US Dollar on the interbank close on Thursday. Conversely, it lost 32 paisas against the Canadian Dollar (CAD), 38 paisas against the Pound Sterling (GBP), and Rs. 1.31 against the Australian Dollar (AUD).
The Dollar is Appreciating Due to Higher Oil Prices and Demands from Importers
"The dollar is appreciating due to many reasons including higher oil prices and higher demand from importers," said Zafar Paracha, general secretary Exchange Companies Association of Pakistan. He stated that the dollar may increase further against the rupee in the coming days but not completely due to plunging SBP reserves.
The State Bank has been assuring the market that proper funding is available to meet the current account deficit and external debt servicing. It also believes to acquire about $30bn remittances in FY22.
Source: Express Tribune