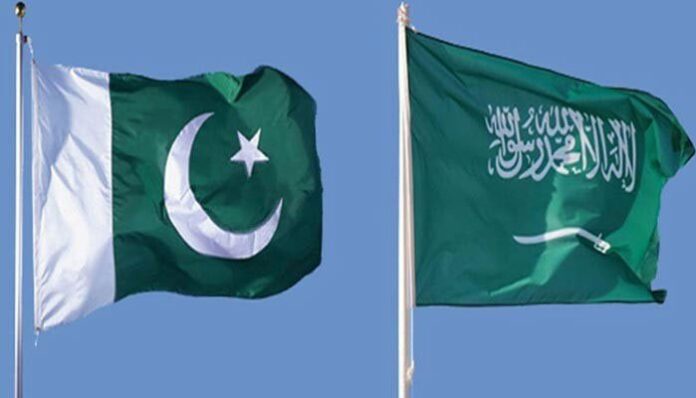 The State Bank of Pakistan (SBP) signed an agreement with Saudi Fund for Development (SFD) to receive $3 billion. The funds received from Saudi Fund for Development will be deposited in SBP's account to improve its foreign exchange reserves. According to a statement issued by the SBP,  the agreement was signed by SFD Chief Executive Officer Sultan Bin Abdul Rahman Al-Marshad and SBP Governor Dr. Reza Baqir at the State Bank in Karachi.
Read more: SBP Joins Forces with FIA to Fight Money Laundering and Cyber-Attacks in Pakistan
Saudi Fund for development to strengthen the ties between both countries
According to the SBP,  the deposit agreement with the Saudi Fund for development reflects the strong and special relationship between Saudi Arabia and Pakistan. It is expected to augment the economic ties between the two brotherly countries. Under the aid package, Saudi Arabia will offer an oil deferred payments facility of $1.2bn per annum to Pakistan. The development was announced last month when Prime Minister Imran Khan met Saudi Crown Prince Mohammad Bin Salman on a visit to Saudia Arabia.
Muzammil Aslam, Spokesperson for Adviser to the Prime Minister on Finance, said that Pakistan expects to get USD 7 billion from three sources over the next 60 days. The sources include; a USD 3 billion in deposits from Saudi Arabia, a USD 1.2 billion Saudi Oil Facility with deferred payments, a USD 800 million Islamic Development Bank oil facility, USD 1 billion raised through the issuance of Sukuk bonds, and USD 1 billion from the IMF. He further added that all of these dollars' inflow would be sufficient to alleviate pressure on existing import bills of the country.
PM Imran Khan thanked Saudia Arabia
Prime Minister Imran Khan has thanked Saudi Arabia for its $3 billion financial support to Pakistan. He said, "The budgetary support will help the balance of payment of Pakistan in the backdrop of rising commodity prices globally." While giving an interview to Saudia Arabia's newspaper, he said, "I am extremely grateful to the Kingdom of Saudi Arabia on the recent announcement to deposit the US $3 billion  to finance $1.2 billion refined petroleum products during the year."
Source: DAWN