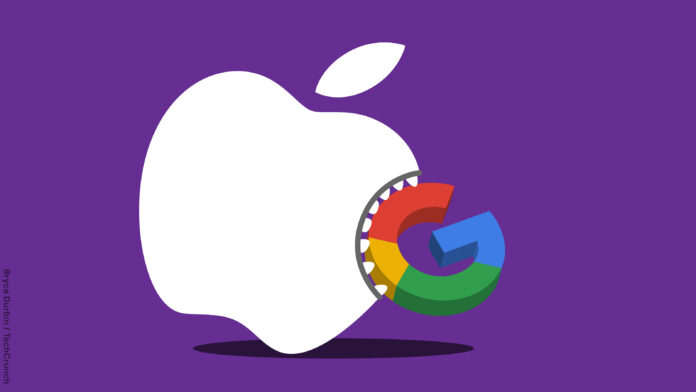 Italy's antitrust regulator (AGCM) has fined Apple and Google €10 million each for "aggressive practices" associated with commercial data use. The authority announced in a statement that the two tech groups did not present "clear and immediate information" on how they gather and employ the data of those who use their services.
Italy's Antitrust Regulator Accuses the Tech Giants Over Aggressive Data Use 
Both Apple and Google said they disagreed with the decision taken by Italy's antitrust regulator and that they would appeal it. The watchdog stated that when users set up their accounts with Google, the system was devised in such a way that the terms and conditions on data use were set up to be accepted. In the case of Apple, users do not have a vote on the issue, Italy's antitrust regulator added.
Read more: Apple Launches Lawsuit Against NSO for Hacking Apple Devices with Pegasus Spyware
Google is accused of withholding related information at the account creation stage and as users are using its services — data the regulator says should be provided for people to choose whether or not to allow the company to use their data for commercial ends. The AGCM has further accused Apple of neglecting to promptly provide users with clear information on how it uses their information commercially when they build an Apple ID or access its digital stores, such as the App Store.
Apple and Google Will be Appealing the Regulator's Decision 
In a statement, Apple rejected the ACGM's finding — stating, "We believe the Authority's view is wrong and will be appealing the decision. Apple has a long-standing commitment to the privacy of our users and we work incredibly hard to design products and features that protect customer data."
A Google spokeswoman also differed with the conclusions stating, "We have transparent and fair practices to provide our users with helpful tools and clear information about their usage. We give people simple controls to manage their information and limit the use of personal data, and we work hard to be fully compliant with the consumer protection rules. We disagree with the Authority's decision and we will appeal."
Source: TechCrunch