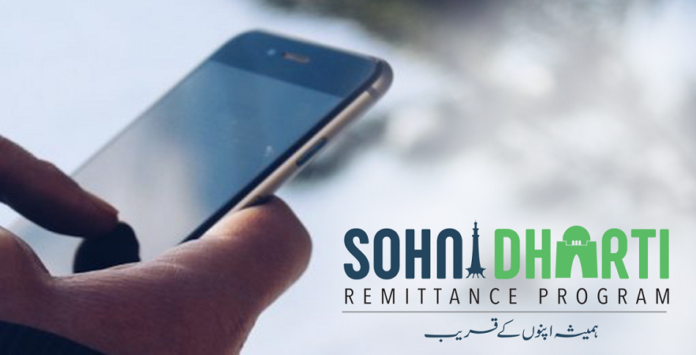 The State Bank of Pakistan (SBP) has launched a new and exclusive 'Diamond' category within the Sohni Dharti Remittance Program (SDRP), a loyalty program designed for remitters. This addition complements the existing 'Green,' 'Gold,' and 'Platinum' categories and brings a range of exceptional benefits to participants in the program.
Sohni Dharti Remittance Program: The Prestigious Diamond Category
The newly introduced Diamond category is set to elevate the Sohni Dharti Remittance Program to new heights. Diamond category participants will enjoy a plethora of enhanced rewards and exclusive privileges that set them apart. These privileges include the unique opportunity to obtain arms licenses for non-prohibited bore firearms, preferred treatment at Pakistan's embassies and airports, and the convenience of receiving complimentary passports.
Redeeming Reward Points for Valuable Perks
SDRP operates on a points-based system, allowing remitters to accumulate reward points by utilizing formal channels, primarily SBP-regulated entities, for sending remittances. These reward points can be redeemed by both the remitter and their designated beneficiary for a wide range of valuable products and services.
Among the enticing offerings are waivers for emigrant registration fees, duty payments on imported mobile phones and vehicles, school fees, and passport renewal fees. The benefits extend to discounted international airfare, reduced extra luggage charges when flying with Pakistan International Airlines, and the ability to make life insurance and takaful premium payments through the State Life Insurance Corporation. Even purchases at the Utility Stores Corporation of Pakistan can be made using these accrued reward points.
To make accessing these rewards even more convenient, a virtual card within the SDRP app tracks and updates reward points with each remittance transaction. Moreover, the program has expanded to include new avenues for reward points redemption, such as 1BILL and PayPak card services, enabling remitters and beneficiaries to settle bills and utilize PayPak Cards at various merchants and Pakistani e-commerce platforms.
Also read: SBP to launch NRLP (National Remittance Loyalty Program) to strengthen the inflow of remittances