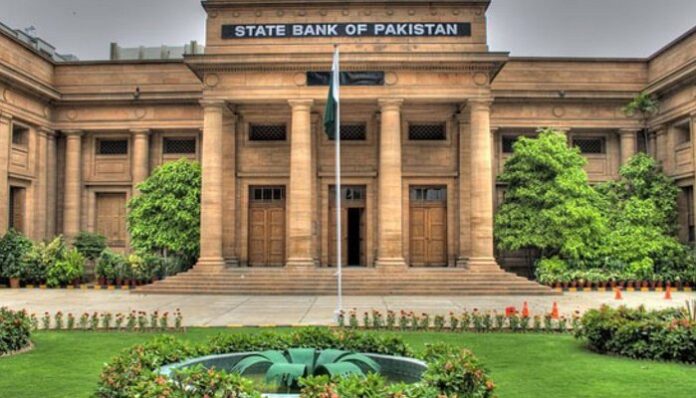 On Tuesday, the State Bank of Pakistan announced an increase of 100 basis points in the benchmark interest rate, taking it to 9.75%. This action is taken to counter the growing inflation in Pakistan and to ensure that growth remains sustainable in Pakistan. In a statement, the central bank communicated, "Given rate increases since September and outlook, the Monetary Policy Committee felt that the end goal of mildly positive real interest rates on a forward-looking basis was now close to being achieved." 
1/2 The MPC decided to raise the policy rate by 100 basis points to 9.75%, to counter inflationary pressures, address the current account deficit, and ensure that growth remains sustainable. https://t.co/hiSvVsk9w4

— SBP (@StateBank_Pak) December 14, 2021
Growing Inflation in Pakistan Led to Increased Interest Rates
Furthermore, referring to the next MPC scheduled to be hosted on January 24, the SBP said that looking ahead, monetary policy settings are expected to remain largely unchanged in the near term. The Monetary Policy Committee (MPC) met today for the first time after Pakistan gained a staff-level accord with the International Monetary Fund (IMF) under the sixth review on November 22, 2021.
Previously Interest Rate Was Increased to 8.75 Percent 
Today's conference was one of the two added sessions that the central bank had planned last month when it increased its benchmark interest rate by 150 basis points to 8.75%, primarily in line with the market expectation, because of risks related to growing inflation in Pakistan. As per the post-meeting statement published by the central bank: "Looking ahead, based on this momentum and the expected path of energy tariffs, the growing inflation in Pakistan is likely to remain within the revised forecast range for the remainder of the fiscal year."
"Thereafter, as global commodity expenses retrench, administered price increases dissipate, and the effect of demand-moderating policies of interest rate materializes, growing inflation in Pakistan is predicted to decline toward the medium-term target range of 5-7% during FY23," the statement said. "The MPC will continue to carefully scrutinize developments impacting medium-term opportunities for inflation, financial soundness, and growth," the central bank continued.
Read more: SBP Invested $100M to Address Cybersecurity Issues