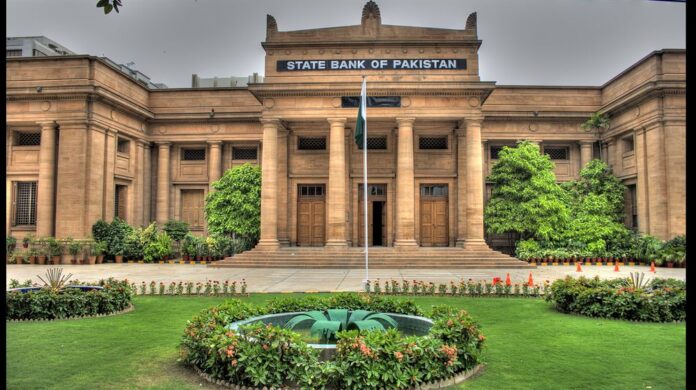 The State Bank of Pakistan (SBP) has yet again announced an increase in the key policy rate by 100 basis points (bps) to 22% in an emergency meeting of its Monetary Policy Committee (MPC). This decision comes just days after the SBP had previously announced no change in the interest rate. The hike is expected to address concerns over inflation, as well as pressures on the external account, which have intensified due to recent domestic developments.
Addressing Inflation and External Account Pressures
The SBP's MPC cited two significant domestic developments as the catalysts for the decision to raise the interest rate. Firstly, certain upward revisions in taxes, duties, and the Price Differential Levy (PDL) rate in the FY24 budget approved by the National Assembly on 25th June, have contributed to a slightly deteriorated inflation outlook.
Secondly, the withdrawal of the general guidance for commercial banks on import prioritization on 23rd June, necessary due to ongoing negotiations with the International Monetary Fund (IMF), has heightened the upside risks to the inflation outlook. The committee expressed concerns that these factors could exert additional pressure on the foreign exchange market and potentially lead to higher exchange rate pass-through to domestic prices.
Increasing Key Policy Rate to Ensure Price Stability and Economic Certainty
The SBP emphasized that the increase in the key policy rate was crucial to maintaining a positive real interest rate on a forward-looking basis. This decision aims to anchor inflation expectations and support the goal of bringing down inflation towards the medium-term target of 5-7% by the end of FY25. Additionally, the SBP believes that along with the completion of the ongoing IMF program and the government's commitment to generating a primary surplus in FY24, the decision will address external sector vulnerabilities and reduce economic uncertainty. "The committee reiterated that it would continue to carefully monitor evolving economic developments and stands ready, if necessary, to take appropriate action to achieve the objective of price stability over the medium term," the SBP said.
Also read: SBP Raises Interest Rate to 21% to Curb Inflation