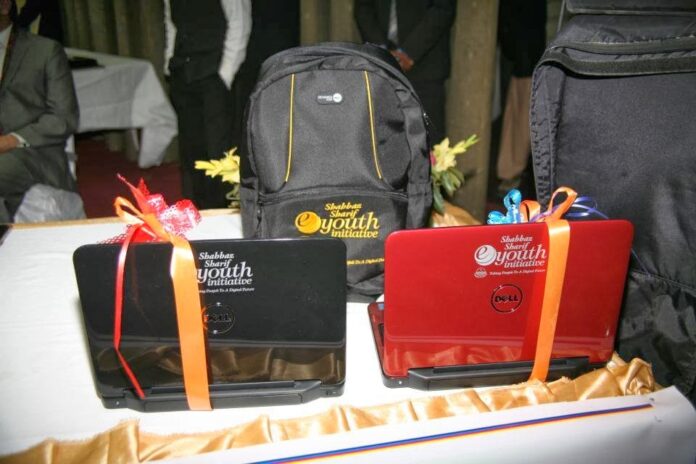 The Finance Minister of Punjab, Sardar Awais Ahmad Leghari, unveiled a tax-free provincial budget for the year 2022-23 with a total outlay of Rs 3.236 trillion. In the tax-free Punjab budget, the government has set aside Rs. 1.5 billion to revive the CM's laptop scheme.
Punjab's Finance Minister announced Rs 1 billion 50 crores for CM's laptop scheme
During the budget meeting held at the Aiwan-e-Iqbal, the finance minister announced the revival of the CM's laptop scheme. He said; "Chief Minister's Laptop Scheme is being revived and for this purpose, Rs. 1 billion 50 crores have been allocated in the next financial year." A total amount of Rs. 59.07 billion is being allocated in the budget for the higher education sector. Rs 13.50 billion have been allocated for development purposes in higher education. Meanwhile, Rs. 1.5 billion have been allocated to the Special Education Department and the Literacy and Non-Formal Education Department will get Rs. 3.6 billion for the FY2022-23.
Read more: Law Makers Table Bill for Setting Up National University of Security Sciences
Under the CM's laptop scheme, the laptops are provided to 100,000 brilliant students currently studying in public sector colleges and universities across Punjab or are high achievers. The criteria to enroll in the laptop scheme involves scoring 60% marks in the annual examination system or 70% in the semester system. While the students who have earlier received the laptops will not be eligible for the scheme.
School students to be enrolled in the scheme
Recently, the government has decided to provide laptops to school students as well who will pass matriculation examinations with high marks. The relevant authorities have taken this decision in line with the directives of Prime Minister Shehbaz Sharif who also wants to include school students in the laptop scheme. The scheme aims to make the students competitive and able to meet the growing challenges in the local and international markets.