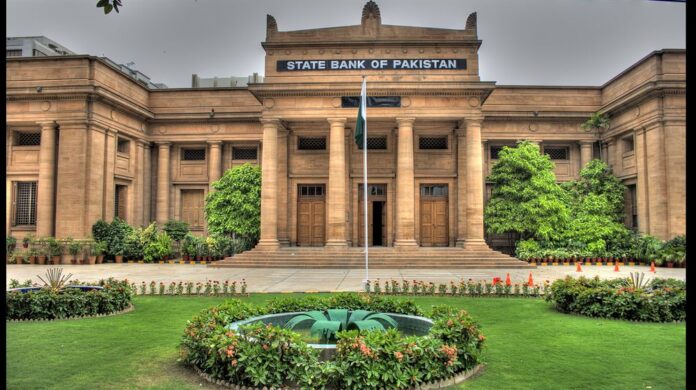 Pakistan's economic landscape witnessed a subtle shift as the State Bank of Pakistan (SBP) reported a decrease in SBP forex reserves by $59 million, bringing the total to $7.636 billion in the week ending September 22. This dip in SBP forex reserves raises questions about the nation's financial stability and its ability to meet external obligations.
Mixed SBP Forex Reserves Picture
While the SBP's forex reserves dwindled, Pakistan's overall foreign exchange reserves experienced a mixed performance. The total reserves of the country declined by $25 million, settling at $13.162 billion. In contrast, the reserves held by commercial banks surged by $34 million, reaching $5.525 billion. This contrasting trend highlights the intricate dynamics at play within Pakistan's financial sector.
The government's projection of an external financing requirement of $20 billion during the current fiscal year highlights the urgency of addressing the reserve situation. Falling remittances and the persistent current account deficit have strained reserves, but analysts hold hope for improvement. They anticipate a narrowing trade gap, boosted remittances, and increased export proceeds, which could potentially lead to a surplus in the country's current account in the coming months.
Challenges and Prospects
The SBP's forex reserves, currently sufficient to cover just 1.78 months of import payments, have faced pressure primarily due to external debt repayment. Analysts note that the decline, although marginal, underscores the need for securing additional inflows. While some flows are expected from multilateral sources in October, the larger picture hinges on the International Monetary Fund's stand-by arrangement review, scheduled for November. Current economic conditions present challenges for attracting commercial flows.
One looming risk stems from the petroleum sector, which now accounts for roughly 25 percent of the total import bill. Escalating global crude oil prices pose a significant threat to the country's import capacity. In this precarious situation, maintaining a current account surplus becomes paramount, especially considering that the nation's reserves currently cover imports for less than two months. Policymakers should consider efficient administrative measures to enhance the flow of remittances, a readily available solution that could help bolster the country's financial stability.
August offered a glimmer of hope, with Pakistan's current account deficit shrinking to $160 million, marking a 79 percent reduction compared to the same month last year. This positive trend, if sustained, could play a pivotal role in addressing the ongoing challenges in Pakistan's foreign exchange reserves.
Also read: SBP Introduces Exclusive Diamond Category in Sohni Dharti Remittance Program