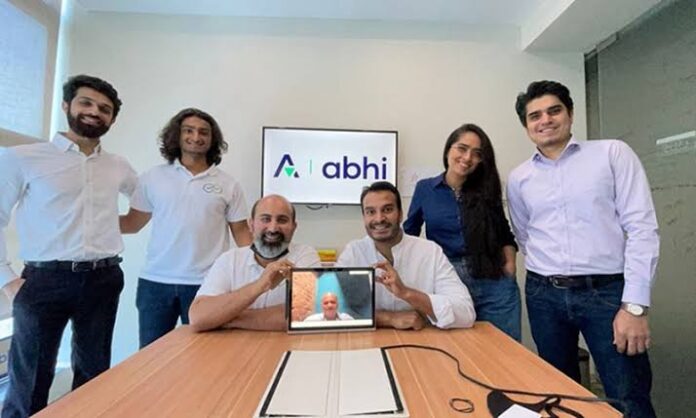 Pakistani FinTech platform Abhi raised funds at $40 million valuation in a bridge round led by Global Ventures in the UAE, which invested in Pakistan for the first time. According to Bloomberg's report, US-based Next Billion Ventures, VEF AB, Rally Cap Sarmayacar, and VentureSouq also participated in the fundraising, along with TPL e-Ventures and i2i Ventures. Pakistan's startup industry has received $300 million funding this year – an amount that is more than the last six years combined.
Read more: Pakistans Fintech Startup Saviour Raised $3.3m in Seed Funding
Abhi raised funds at $40 million valuation in just four months after introducing its business
The Salary-Advance Startup, Abhi, was founded in 2021 by Omar Ansar and Ali Ladubhai; the startup aims to change the way people spend money online and on mobile apps. It let the salaried employees withdraw their accrued wages for the month in advance, with the advance deducted from the salary when paid by the employer. The advance payments will have no impact on the employer's balance sheets, and repayments will be deducted from the employee's salary.
Bloomberg reported that the Karachi-based fintech startup Abhi raised $40 million valuations of funds just four months after introducing its business. Earlier this month, the startup raised $2 million in a seed round led by Vostok Emerging Finance. The CEO said, "The early wage access platform will start operations in Bangladesh early next year. There is no such platform in Sri Lanka and countries in the Middle East, providing expansion opportunities for the company."
About the company
The fintech startup Abhi provides money whenever the user wants. It is an alternative for low-waged people struggling to make ends meet. The app takes less than 30 seconds and two clicks for a registered user to access the funds, with a flat 2% transaction fee. You can download the app from App or Play Store, create your account and enter the amount you want in advance.
Source: Business Recorder