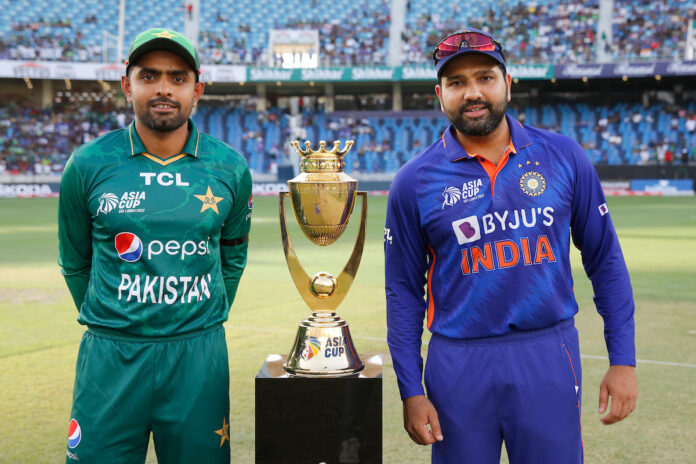 As the cricketing world eagerly anticipates the electrifying clash between India and Pakistan in the upcoming Asia Cup, Indian skipper Rohit Sharma has taken a deliberate step to downplay the intense rivalry surrounding the match. In a bid to maintain focus and composure, Rohit has chosen to emphasize the bigger picture—the opportunity to hone their skills for the impending home World Cup.
Keeping Emotions in Check
The age-old rivalry between India and Pakistan has been etched in cricketing folklore for its emotional intensity. However, owing to the longstanding political tensions between the two nations, these encounters are now predominantly confined to multi-team tournaments. With the prospect of facing each other multiple times within just two weeks during the Asia Cup, Rohit Sharma and his team are determined to keep their emotions in check. "Rivalry is there for people to talk about. For us, we don't want to look into all those things," Rohit calmly stated during a pre-match press conference. His emphasis remains firmly on the team's immediate opposition and their on-field performance.
A Platform for World Cup Preparation: Rohit Sharma
For the Indian cricket team, the Asia Cup holds additional significance as it provides a valuable platform to fine-tune their skills and strategies for the upcoming home World Cup. The team's aspirations are set high as they aim to secure their first global title in over a decade during the prestigious October-November tournament. "We're here to tick a lot of boxes," Rohit declared, underscoring their intentions to address various aspects of their game during the Asia Cup.
Also read: Weather Woes Loom Over Pakistan vs. India Clash in Asia Cup 2023