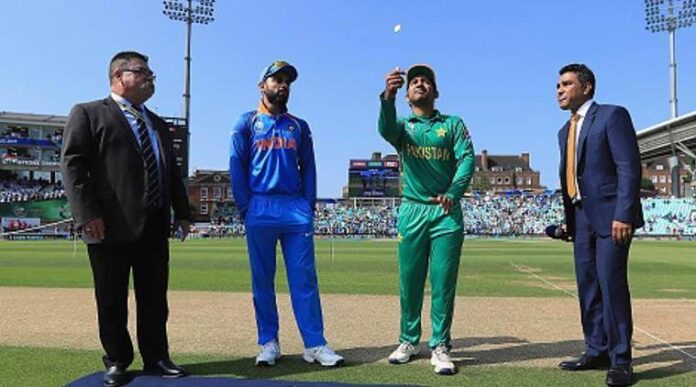 The much-awaited showdown between Pakistan and India in the Asia Cup 2023 is facing the threat of disruption due to an impending rainstorm forecasted for Saturday in Kandy. As anticipation builds for Pak vs India high-stakes match, weather conditions could play a pivotal role in determining whether the two cricketing rivals can take the field on the scheduled day.
Raincast Casts a Shadow
Mother Nature's unpredictable mood could potentially mar the clash between Pakistan and India, as BBC Weather predicts a definite 70 percent chance of rain on 2nd September in Kandy. The ominous forecast comes with the added concern of thick cloud cover throughout the day, indicating the possibility of challenging playing conditions. With heavy rain anticipated on Friday night and early Saturday morning, there is a looming threat of a delayed start to the game, frustrating the expectations of fans and players alike.
Pak vs India: Stakes are High
The Pallekele International Cricket Stadium is poised to host this monumental face-off between arch-rivals Pakistan and India. Such encounters hold a unique significance, as these two cricketing giants typically meet only in ACC or ICC events. Recall the T20 World Cup 2022, where India, led by Rohit Sharma, emerged victorious in a thrilling match against Pakistan at the MCG. In the Asia Cup 2022, the teams' previous clashes were marked by India securing the opening victory and Pakistan triumphing in the Super Fours game. As the stage is set for another chapter of this cricketing rivalry, the looming weather concerns underscore the uncertainty that can accompany outdoor sporting events.
With cloudy weather and light to moderate rainfall predicted for Kandy until 8th September, the match's fate hangs in the balance. Cricket enthusiasts are holding their breath, hoping that the weather gods will be kind and allow this high-profile encounter to take place as scheduled. As fans await further updates, the potential disruption due to rain serves as a reminder of the uncontrollable variables that can influence the outcome of even the most anticipated sports events.
Also read: Catch the Live Action of Pakistan vs India Asia Cup 2023 | Where to Watch | Live Streaming l All Details Inside