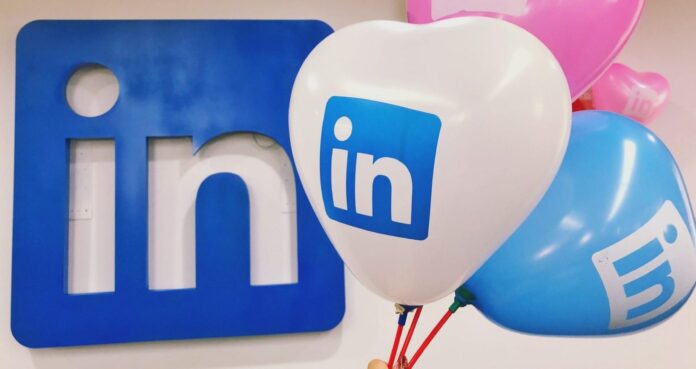 Microsoft-owned, LinkedIn earlier this month revealed a new push around creators to produce more unique content and user engagement to its platform, but that's not the only effort they are making to bring more liveliness to its work social media site. As per recent reports, LinkedIn is now testing paid ticketed events service.
With Paid Ticketed Events Service LinkedIn Will Encourage Hosting Virtual Events
Moreover, the idea of letting users charge for virtual events hosted on its platform using the option of paid ticketed events service will create a new moneymaker for both the social network and its users. The test of paid ticketed events service comprises a small group of users, and the firm has not decided whether to roll it out more widely, as stated by Microsoft in a statement Monday. 
This latest development would increase the growth of LinkedIn Events, a program that saw participation soar during the pandemic. Nearly twenty-one million people attended one of the platform's events in 2020, the company said.
A New Aspect of All-Remote Workforce
"Amid the changing world of work and transition to a nearly all-remote workforce, LinkedIn Events has seen a surge in growth, with 21 million people attending an Event on LinkedIn in 2020," said Nicole Leverich, LinkedIn spokesperson. "We continue to learn from member and customer feedback and test new ways to improve the experience. As part of this, we are exploring options for payment in the Events product based on feedback from event organizers."
Read more: LinkedIn Invests $25 Million into its Creator Accelerator Program to Support In-App Talent
LinkedIn started offering in-person and online event preparation through its platform in 2018 and improved the system during the global pandemic. The platform has added native live video streaming last year to better manage the virtual event hosts. Earlier this year, LinkedIn began offering hosts the capacity to promote their events, further enhancing the paid ticketed events service.

LinkedIn's Latest Plans were Buried in the Beta Version of the iOS App
In addition to this, LinkedIn's plans for the paid ticketed events service were revealed inside of code buried in a beta version of an upcoming update to the iOS app version. The code refers to handling transactions, selling tickets, and generating earnings as a host. It further cites the ability of users to purchase tickets. "By leaving this event you'll lose your post and your ticket will not be refunded," one drawn message for the system states. "If you have any questions, please contact the organizer."
Source: TechCrunch