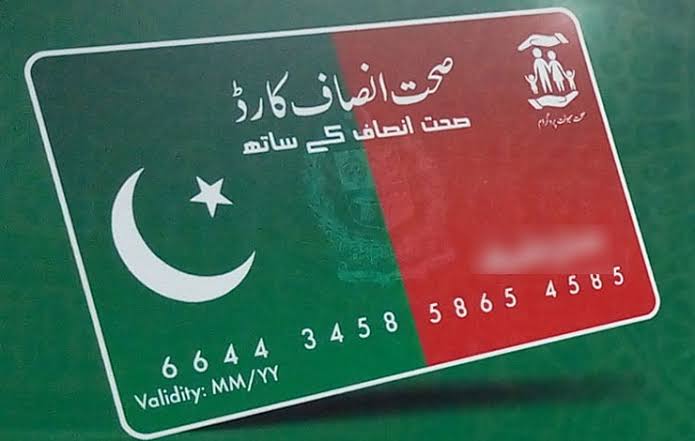 The Punjab government has launched the Naya Pakistan Health Card Mobile Application to provide relevant and exact information regarding the federal government's Sehat Sahulat Program. Dr Yasmin Rashid launched the Naya Pakistan Health Card Mobile application in Lahore along with senior officials of the provincial health department.
The Naya Pakistan health card mobile application
Speaking to the launch event Dr Yasmin said that the Naya Pakistan Health Card Mobile application is linked with the National Database Regulatory Authority (NADRA) as citizens having updated NADRA records will only be applicable to avail the health care facilities provided at the select hospitals.
Read more: NITB introduces the application ;Kamyab Jawan; to empower the youth of Pakistan
The minister further added that each family will be issued a health card under the Sehat Sahulat Program against the name of the head of the family who will be responsible for registering the family members with the authorities through the application. Apart from this, the government has established help desks at the Tehsil level in Assistant Commissioners offices.
Services offered through the program
The Sehat Card facility provides Health Insurance in 29 districts of the Punjab, and all populations of 7 districts of Dera Ghazi Khan and Sahiwal divisions. Furthermore, each family can avail up to Rs.60,000 for secondary healthcare services and Rs.400,000 per family per year for coverage of major priority diseases for hospitalization. The coverage can also be extended up to Rs. 1,000,000 under special circumstances.
Regarding the launch of health care, the premier said that every family in Punjab will get a health care facility. A welfare state is one where everyone has the opportunity for development and prosperity. For the first time in the State of Madina, the state took responsibility for the weaker segments of the society. He also added that now the government will not spend money to build a hospital, instead, people will come and build a hospital.
Source: Pro Pakistani