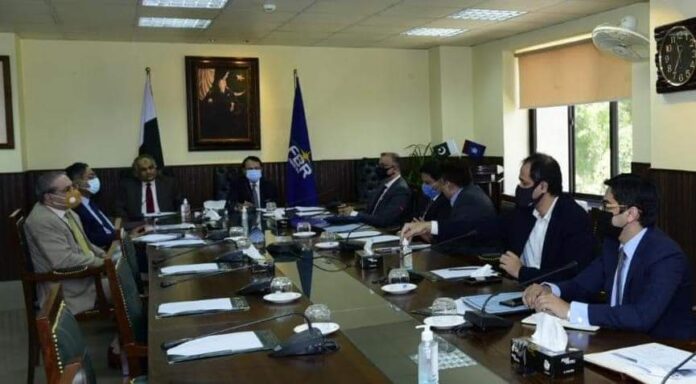 The Ministry of Information Technology and Telecommunication (MoITT) on Monday expressed serious concerns to the Federal Board of Revenue (FBR) over abolishing the tax exemption regime for IT-enabled Services (ITeS) and replacing it with a tax credit regime, stating it can appear in the flight of resources and brain drain in the nation.
Furthermore, on the instruction of the Federal Minister for IT and Telecom and recommendations of Prime Minister's Taskforce on IT and Telecom, Secretary IT Shoaib Ahmad Siddiqui along with Member (IT) MoITT, Managing Director Pakistan Software Export Board, Chairman PASHA, and Chair IT Sub-taskforce summoned Chairman Federal Board of Revenue (FBR) Asim Ahmad and his team in the FBR Headquarters, on Monday.
Read more: MoITT releases the consultation draft of the National Freelancing Facilitation Policy 2021
Moreover, MoITT's leadership presented a comprehensive Industry Impact Analysis as a consequence of the latest announcements by the FBR to abolish the tax exemption regime and replacing it with the recently announced Tax Credit Regime. The secretary IT highlighted this government's exceptional success in the form of IT/ITES export figures as Pakistan foresees to reach a benchmark of USD 2 billion export remittances this year.
Read more: MoITT conducts the first consultation session on National Broadband Policy 2021
In addition to it, he stressed that the IT division is on the high precedence agenda of the prime minister and the MoITT is managing this plan to implement it with all possible resources to guarantee facilitation to the IT/ITES and freelance divisions in the nation.
On the occasion, Barkan Saeed, chairman of PASHA, and Syed Ahmed chair IT sub-taskforce raised grave concerns on the FBR's collective decision of taking the IT/ITES division into tax credit regime, without getting the Ministry of IT and IT industry on board. It was announced that all the hard work will be reversed as policy disagreement never conveys a good signal to the national and international investors.
Source: Pro Pakistani