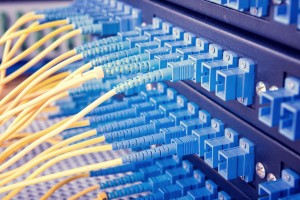 The Pakistan Telecommunication Authority (PTA) announced that alternate arrangements have been prepared and are in progress to overcome the disruption that occurred in the internet services provided by the International Submarine Cable throughout the country.
"In the wake of a fault in one of the international cables landing in Pakistan, alternate arrangements to provide uninterrupted internet services to the users have been made by relevant service providers through obtaining additional bandwidth," said PTA in a statement.
Read more: WhatsApp rolls out new telegram like features for the users
The Pakistan Telecommunication Authority (PTA) has also mentioned that the Trans World Associates (TWA) has previously conveyed the service degradation on the connectivity provided to Europe through the SMW5 cable system.
"Work is underway to rectify the fault however it may take some time until the fault is removed completely," stated PTA.
Read more: LUMS Collaborates with Stack Pakistan to develop courses for Bringing Blockchain Technology into Existence
However, a senior executive of the TWA said that "while the work to remove the fault is continuing, the internet service providers (ISPs) are being shifted to the spare capacity maintained by the company".
"PTA is monitoring the situation and will continue to update on it," the press statement noted.
Source: Ary News