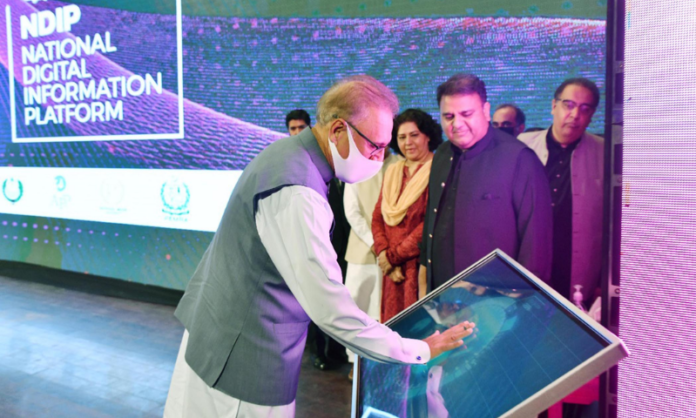 President Dr. Arif Alvi on Saturday launched a project to digitize the state media organizations, including the Associated Press of Pakistan (APP), Pakistan Television, Radio Pakistan, and Digital Media Wing (DMW) in a ceremony at the Pakistan-China Friendship Centre.
State-run media firms will go digital
The Digital Transformation of State Media (DTSM) project, begun by the information and broadcasting ministry, including; the Directorate of Electronic Media and Publication (DEMP) as well as the advertisements of the ministry. The DMW would focus on strengthening the digital media presence of Pakistan.
Details encompassing the project to digitize state media organizations
Under the project, the APP Digital would be fully operationalized and widened, the PTV News would go high definition (HD), Pakistan Radio would start podcasts, and National Media University would be created with a focus on art, design, animations, digital journalism. The APP aims to intensify its reach by providing customized news feed and digital content for its subscribers and the general public.
The Radio Pakistan podcast offers interviews of dignitaries, daily news reviews, current affairs programs, documentaries, music, sports, and a lot more to inform, educate and entertain people. People may access the Radio Pakistan podcasts at podcast.radio.gov.pk.
The digitalization of the news and other services would provide a much-improved users' experience, improve the speed of news distribution and reach. The project is part of the National Digital Information Platform (NDIP),  keeping in view the vision of Prime Minister Imran Khan for a Digital Pakistan.
Read More: MoITT to hold the first-ever Digital Pakistan policy roundtables to devise digital transformation
Addressing the event, President Dr. Arif Alvi stressed the need for collective efforts for carving a narrative to effectively respond to Islamophobia and forcefully projecting the issue of Indian Illegally Occupied Jammu and Kashmir.
The president said that the Kashmir issue should be raised in a more "effective manner" throughout the world. He also stressed the need for busting fake news being circulated by enemies of Pakistan. Arif Alvi also congratulated  Information Minister Fawad for his endeavors.