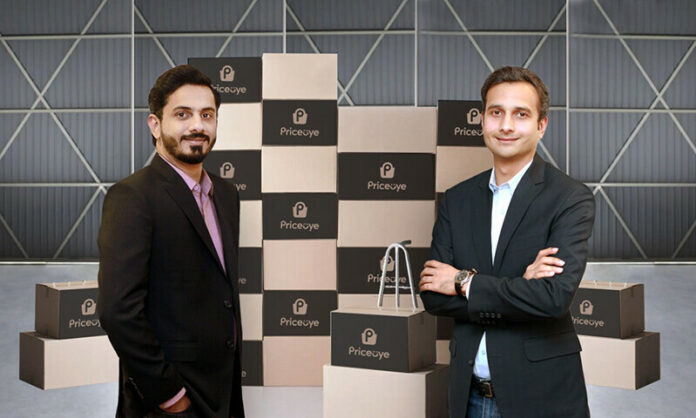 The Pakistani e-commerce platform, PriceOye Raises $7.9 million in a seed funding round led by US-based JAM Fund, a venture capital firm by Tinder founder Justin Mateen. Angel investors included PayPal founder Peter Thiel, Immad Akhund of Mercury Bank, and Asif Keshodia of Souq, in addition to previous investors Fatima Gobi Ventures, SOSV, and Artistic Ventures. The seed funding round has also seen participation from Beenext, an early investor in the Indonesian e-commerce platform Tokopedia, DG Daiwa, Mantis VC, HOF Capital, Jet.com's investor Palm Drive Capital, and Atlas Ventures.
PriceOye Raises $7.9 Million to Expand its Team and Create Job Opportunities
The e-commerce platform which has followed China's JD.com and India's Flipkart, to build a managed marketplace of electronics products, wishes to expand its platform by opening physical shops in three high-end shopping malls in Islamabad, Karachi, and Lahore. Moreover, PriceOye raises $7.9 million to expand its current team and create job opportunities by adding new products and categories to the platform.
The co-founder and CEO of PriceOye, Adnan Shafi, said that the platform gives users easy access to authentic products at affordable rates which is great because counterfeit products are on the rise in Pakistani markets. He said; "Some of the biggest problems with shopping for consumer electronics in Pakistan is the presence of counterfeit products and price discrepancies which result in a fractured buying experience for a majority of Pakistani shoppers."
Company's Background
PriceOye was founded by Adnan and his brother Adeel Shaffi, after parting ways with two startups before. The duo looked at several startups and decided to go with the managed marketplace model, where only authentic brands and their official representatives are allowed to sell products. Currently, PriceOye sees 30% of users of its entire customer base returning to the platform regularly to purchase electronics goods. The e-commerce startup also claims that on average, four smartphones are sold to a single user per year.
Also read: Pakistani B2B Startup Jugnu Raises $22.5 Million Funding in Series A Round