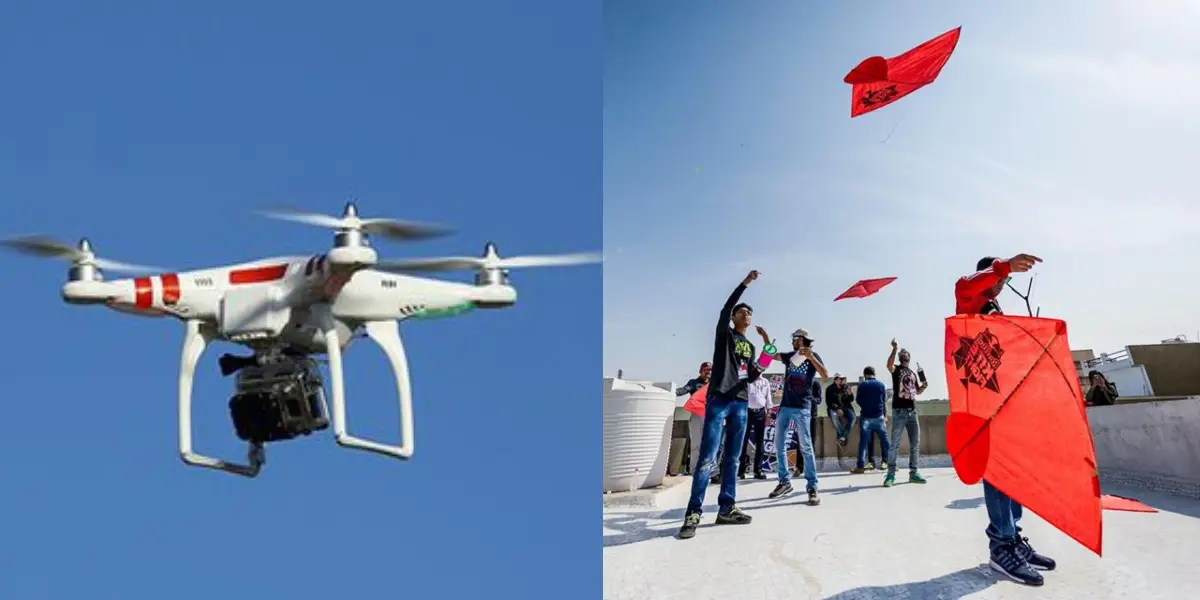 The Rawalpindi Kite Flying Association has announced to celebrate Basant starting from February 17th – February 18th. Meanwhile, the government has banned kite flying and deployed 1600 police personnel who are provided with drones to hunt kite flyers and sellers.
Read more: Punjab Police Bars TikTok Use on Duty Hours and Requests to Ban PUBG
Crackdown on kite flyers and sellers
A police spokesman said that a comprehensive plan has been chalked out to monitor kite flying with special police teams to launch a crackdown against kite flyers and those involved in the aerial firing, Dawn News reported. A senior police officer warned that Citizens, especially parents should discourage kite flying, selling, and aerial firing as it is a dangerous sports activity.
Police have issued warnings from mosques and through mobile police, units to educate people about the hazards of kite flying and aerial fire. They also warned about serious consequences to kite flyers and sellers. During a crackdown against kite flyers and sellers, police arrested 690 people (kite flyers and dealers) for violating the ban and recovered over 97,000 kites.
People urged the government to lift the ban
Kite-flyer Sohail Ahmed said that people are trapped in a whirlpool of problems in the country, if the nation celebrates a single day for their amusement, then there should be no issue. A kite seller said that Basant should not be banned instead the use of metal string should be banned. He further added that the kite-selling business belonged to poor families. A poor man starts this business with a minimum investment of Rs5,000 but it has also been taken away from them by the government. In the meantime, the urban police stations department arrested 94 kite-flying and kite sellers in different areas yesterday and recovered 31,000 kite strings from their possession.
Source: DAWN