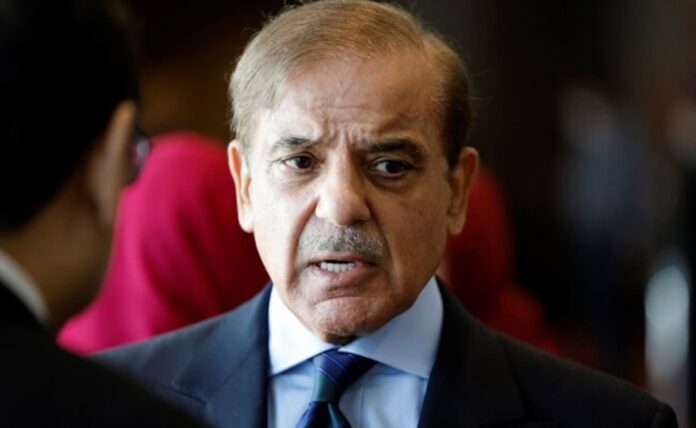 In an exclusive interview with Turkish News Agency, Prime Minister Shehbaz Sharif shared his optimism about reaching a deal with the International Monetary Fund (IMF) this month. He stated that the ongoing ninth review by the IMF would adhere to all terms and conditions, raising hopes for positive news in the coming weeks. This development comes as Pakistan continues its efforts to stabilize its economy and address the ongoing economic crisis.
Meeting the Requirements to Secure IMF Deal
Highlighting Pakistan's commitment to meeting the IMF's prerequisites, Prime Minister Shehbaz Sharif expressed confidence in the nation's ability to navigate any potential challenges. Emphasizing the resilience and fortitude of the Pakistani people, he stated that they had faced adversities in the past and would persevere if necessary. The Prime Minister commended the Pakistani population for their unwavering support, acknowledging the assistance provided by "brotherly and friendly countries" during these challenging times.
Pakistan Strives to Overcome Challenges
Pakistan currently grapples with a severe economic crisis, with inflation soaring to a staggering 37.97% in May, marking a record for the second consecutive month and surpassing all other countries in South Asia. The government has taken significant measures to secure IMF funding, including removing caps on the exchange rate, imposing taxes, raising energy tariffs, and reducing subsidies. The key interest rates have also been raised to a record 21% to stabilize the economy and restore financial equilibrium.
As negotiations with the IMF continue, Prime Minister Shehbaz Sharif's optimism regarding the finalization of a deal signals a potential turning point for Pakistan's economic situation. The government's commitment to meeting IMF requirements highlights a comprehensive strategy to overcome the existing challenges and foster economic growth in the country.
Also read: IMF Deal: PM Shehbaz Forewarns of More Burden on the Masses