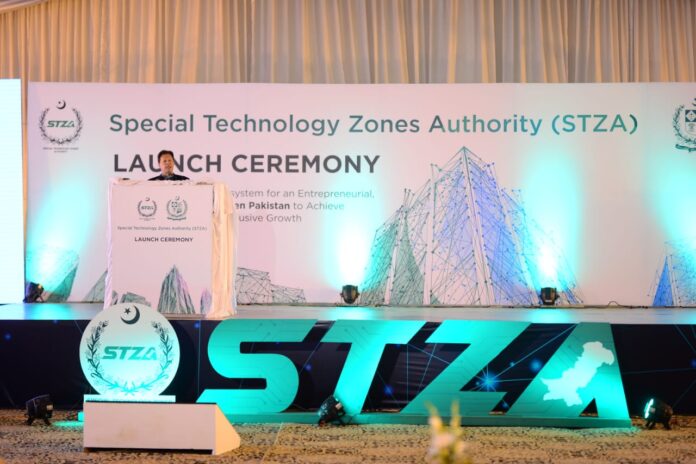 Prime Minister Imran Khan inaugurated Special Technology Zone, Technopolis, in Lahore and signed an MoU of $300 million for the construction of three economic zones in different parts of the country. The PM said; "The Technopolis would help provide incentives to the tech industry and bring ease to businessmen, by the government's vision."
10-year tax exemption for investing in Technopolis
The Special Technology Zones, being developed all across the country, would be home to Science and Technology Parks, manufacturing units, research and development centres of global tech companies and software houses. They would also feature universities, incubators, accelerators and other ecosystem players. CM Buzdar said that to attract investment to Technopolis, the government had given a 10-year tax exemption to companies operating there. Companies from various countries like the US, Canada, China and Australia were approaching to invest here.
Read more: Former Silicon Valley and IBM Executive appointed as Chairman for STZA by PM Imran Khan
Talking to the inauguration ceremony PM mentioned that the objective behind establishing the Technopolis projects in Lahore, Karachi and K-P was to make Pakistan join the tech race and provide employment to the people. He further mentioned that China achieved remarkable progress and steered 700 million people out of poverty by eliminating corruption and jailing over 450 ministerial-level people and enhancing exports.
Technology to reduce the current account deficit
While chairing a meeting regarding special technology zones PM Imran khan maintained that Pakistan must leverage technology to not only earn foreign exchange but also reduce the current account deficit. He directed the authorities concerned to take all possible measures to facilitate potential investors in the IT sector. He said that the current account got disturbed owing to the import of machinery that ultimately devalued the local currency and compelled the government to approach the IMF for loans. The country can only come out of this cycle by boosting its exports and allowing wealth creation.
During the meeting, the prime minister was apprised that an investment of Rs520 million had been promised for different projects in Islamabad Technopolis as well as the Special Technology Zones of Karachi and Lahore, developed under the Special Technology Zones Authority.
Source: The NEWS