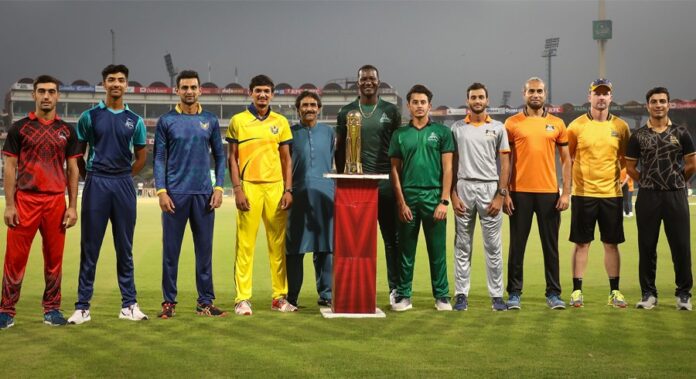 As the differences between Ramiz Raja and Najam Sethi are escalating day by day, a member of the cricket board, Shakil Sheikh, confirmed that the former chairman of the board, Ramiz Raja, created Pakistan Junior League(PJL) due to which the national exchequer faced a loss of $4.3M and the project will soon be scrapped.
Both tables added "expenses" to Sethi's account and subtracted them from the accounts of Mani and Ramiz!
(2) Mani didn't create any product. @iamramiz created the Pak Junior League which lost USD4.3m this year and will be scrapped.
2/5@najamsethi @SenPervsizRd

— Shakil Shaikh (@shakilsh58) December 27, 2022
Pakistan Junior League and the ailing economy of Pakistan
PCB conceived PJL to be a franchise-style system, with private investment funding the league; the cost of running it at the PCB's expense was completely unwelcome. The development came when Pakistan's economy was already declining as the value of the rupee went into a free fall, and the government was making all efforts to prevent the outflow of dollars.
Comparing the contribution of the new chairman of the board, Najam Sethi, with that of Ramiz Raja, Shakil Sheikh said that Najam Sethi's all-time-great achievement for Pakistan cricket was bringing back the international cricket by convincing cricketing boards from all around to visit Pakistan. His highest contribution was inaugurating Pakistan Super League, which has added $70M to the PCB kitty.
@najamsethi created PSL which has contributed over USD70m to PCB kitty. He travelled to UAE, UK, India, Australia, South Africa, New Zealand, Sri Lanka, Ireland, etc convincing Cricket Boards and ICC to open the door by sending teams to Pak.
3/5@SenPervaizRd

— Shakil Shaikh (@shakilsh58) December 27, 2022
Tiff Between Najam Sethi and Ramiz Raja
Ramiz Raja has lashed out at the new chairman of PCB, Najam Sethi, and said that the entire constitution was changed to fit him in the system. Speaking on his official YouTube channel, he said, "There should be no political interference in cricket. The government of Pakistan removed a Test cricketer from chairmanship of PCB just to accommodate Najam Sethi. This is a highly disrespectful way of treating your cricketers." According to the government's notice, Raja was sacked just days after the national team suffered a humiliating first-ever 3-0 home series whitewash at the hands of England.
Read more: Asia Cup Will not be Moved to UAE, and not Everything Will Happen According to India's Wish; says Ramiz Raja in an Old Interview