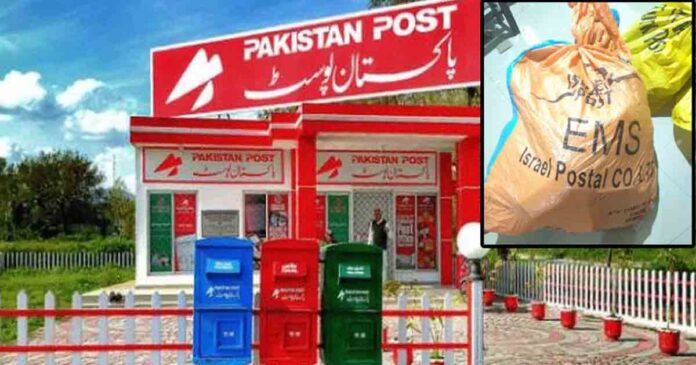 Pakistan Post has recently received a suspicious bag from Israel that was strongly condemned by the Palestine Foundation Pakistan (PFP). The foundation has demanded an immediate ban on the postal exchange between the two countries as it might threaten the sovereignty and integrity of Pakistan.
PFP asks the suspension of postal services following the incident of suspicious bag received from Israel
The PFP urged President Arif Alvi to take notice of the matter, and order an investigation as to why Pakistan Post has received a suspicious bag from Israel, with which Pakistan has no diplomatic and trade relations. They urged the President to seek answers from the high officials of the postal service, as such incidents call into question Pakistan's integrity and sovereignty.
Last year, Pakistan along with other Muslim countries condemned mass atrocities by the Israeli Defense Forces against its Palestinian Muslims. Pakistan's Prime Minister Imran Khan also shared his views regarding the Israel-Pakistan relationship that Pakistan's stance on the two-state solution is firm, and the country will not initiate any sort of diplomatic ties with Israel as long as Palestinian Muslims are free from atrocities and violence.
Pakistan has never recognized Israel as a sovereign state
In 1948 when Israel came into being, Pakistan was among the 31 United Nations member states that did not recognize Israel and never maintained diplomatic relations with the country. The father of the nation, Quaid-e-Azam Muhammad Ali Jinnah, had also said that Israel is an illegitimate state. Likewise, Pakistan has always supported Palestine and condemned the atrocities against them on national, regional, and international forums. Pakistan and Palestine consider themselves brother countries, as they share the same religion and Muslim culture. On top of that, both countries have a religious affiliation for the sacred mosque of Al-Aqsa, the first kiblah of Muslims.
Read more: Nas Daily followers dropped to 20 million from 38 million for refusing to speak up for Palestinians
Source: Pro Pakistani