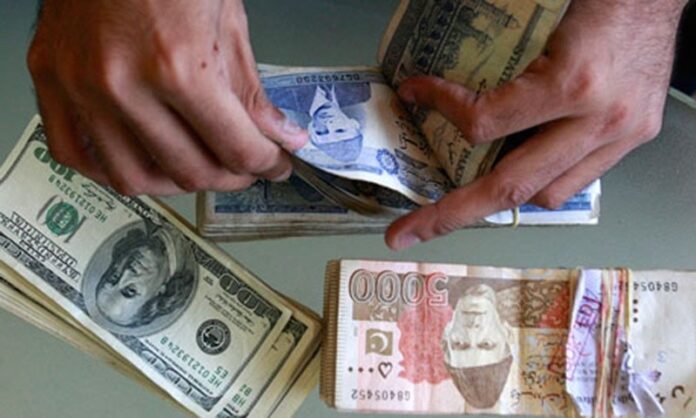 In the recent news, Pakistan's foreign exchange reserves witnessed an outflow of $215 million in the week that ended on May 13, 2022, representing a 1.3 percent dip on a week-on-week basis. The State Bank of Pakistan's weekly report published on Thursday indicated that the country's total foreign exchange reserves went down by $214.7 million (-1.3 percent) on May 13, 2022, to $16.16 billion, compared to $16.37 billion in the previous week. 
Pakistani Rupee (PKR) Again Lost Rs. 1.60 Against the US Dollar (USD)
The central bank's foreign exchange reserves decreased by $145 million to $10.16 billion (-1.4 percent), compared to $10.30 billion a week earlier. Meanwhile, the net foreign exchange reserves held by the commercial banks stood at $5.99 billion, describing a decrease of $70 million (-1.1 percent) on a weekly basis. On the other hand, the Pakistani Rupee (PKR) lost Rs. 1.60 against the US Dollar (USD) in the interbank market on Thursday. It also lost 55 paisas against the Australian Dollar (AUD), Rs. 1.22 against the Euro (EUR), and Rs. 1.53 against the Pound Sterling (GBP).
The Rapid Decline in the Foreign Exchange Reserves of Pakistan is Now a National Emergency
The current financial crisis in the country is now a national emergency, according to the latest report from the Institute for Policy Reforms titled "What to do about Pakistan's mountain of debt." "The present situation is dire and can no longer continue. To address the problem sufficiently, it is critical to know why we keep coming to such a pass, so often," the report said. "Even a casual analysis convinces us that government must revisit its entire economic policy agenda. To do so, it must make some difficult and delicate political choices. So far, there is no sign of that happening," it added.
Read more: SBP's Foreign Exchange Reserves Witness an Outflow of $869 Million in One Week
Source: Pro Pakistani