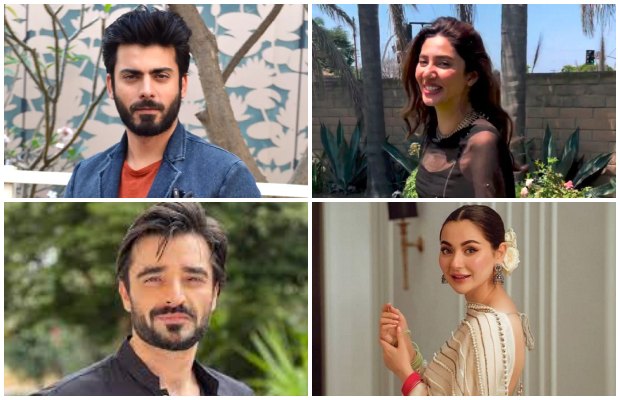 Urdu drama fans are buzzing with anticipation as reports emerge of a potential Pakistan's first Netflix project – an original drama series coming to the leading OTT platform. The rumored series is said to be based on Farhat Ishtiaq's acclaimed novel, "Jo Bache Hain Sang Samait Lo." While the drama has not been officially confirmed, the mere possibility of Pakistan's first Netflix project has generated excitement among fans eager for local content to make its mark on the global streaming platform.
Adaptation of a Celebrated Novel for Pakistan's First Netflix Project and Star-Studded Cast
If the reports hold true, the potential drama series will bring to life the beloved characters and captivating storyline of Farhat Ishtiaq's novel. The project is said to be helmed by renowned director Momina Duraid, known for her exceptional work in the industry. Adding to the excitement, a star-studded cast comprising Fawad Khan, Mahira Khan, Hamza Ali Abbasi, and Hania Aamir is rumored to be attached to the project. These talented actors have amassed a significant following and are highly regarded for their performances, further amplifying the anticipation surrounding the potential series.
Exploring New Frontiers: Pakistani Content on Global Platforms
While the reported drama series awaits official confirmation, the mere prospect of a Pakistani project landing on Netflix marks an important step forward for the country's entertainment industry. As Pakistani dramas have gained international recognition for their engaging storytelling and skilled performances, collaborating with a global streaming platform like Netflix opens doors to a broader audience. If the project comes to fruition, it will signify a significant milestone, introducing Pakistani narratives to viewers around the world and showcasing the country's rich cultural heritage.
As fans eagerly await official confirmation and further details about the potential Netflix project, the reports alone have sparked conversations and excitement within the industry and among drama enthusiasts. If this venture becomes a reality, it will undoubtedly be a momentous occasion, highlighting the increasing global reach and recognition of Pakistani content creators and their ability to captivate audiences worldwide.
Also read: Netflix Reportedly Approves its First-Ever Original Web Series from Pakistan