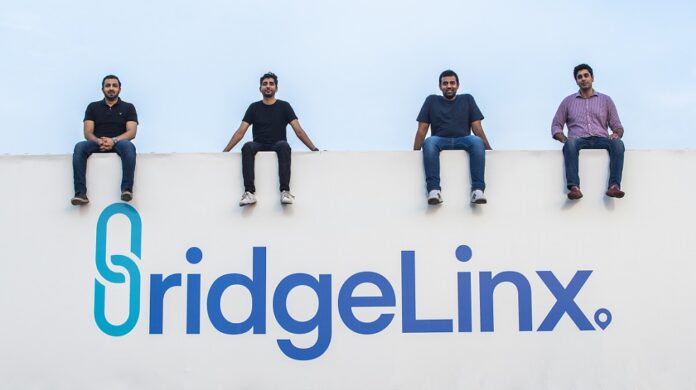 Lahore-based digital freight marketplace, BridgeLinx has raised $10 million investment in Pakistan's largest seed round, as announced by the company today. The seed round which is also one of the largest seed rounds of the region was directed by Harry Stebbings' 20 VC, Josh Buckley's Buckley Ventures, and Indus Valley Capital.
The digital freight marketplace, BridgeLinx stated that the deal was oversubscribed almost twice and involves the participation of Wavemaker Partners, Quiet Capital, TrueSight Ventures, Soma Capital, Flexport, Untitled, and some of the biggest business groups of Pakistan, including Maple Leaf Capital. Several angel investors including founders of Convoy and Bazaar also participated in the round of raising seed investment.
The Digital Freight Marketplace Is an All-Rounder 
BridgeLinx was established in late 2020 by Muhammad Saad, Ahsan Tanveer, Abbas Hassan, and Salman Gul, and the startup is focused on creating a digital freight marketplace. The platform connects shippers — such as producing companies, cement factories, textile firms — with truckers and private fleets. The startup also offers its tech solutions to ensure documents validation on both ends, timely pickups, port operations, and safety of cargo told Gul, who previously worked at consultancy firm KPMG in Canada. 
Read more: Trucking Marketplace 'Truck It In' Raises $4.5 Million in the Largest Pre-Seed Funding Round in the Trucking Space
BridgeLinx to Work on Services Ranging from Procurement to Distribution
Salman Gul, co-founder and CEO of BridgeLinx, said "At BridgeLinx, we are on a mission to redefine the way in which businesses manage supply chains – from procurement and shipping to warehousing and distribution. Our journey starts with road freight in Pakistan, and the talent-dense team we are building is incredibly privileged to be backed by some of the best investors from around the world."
The Raised Seed Investment Will be Used to Expand to More Verticals
Furthermore, the digital freight marketplace, BridgeLinx will use the raised seed investment to expand to more verticals and widen its tech solutions. It is also working on hiring more talent. "BridgeLinx has cracked the code for making end-to-end freight work in a hassle-free manner and therefore signed up some of the top businesses in Pakistan," said Aatif Awan, Managing Partner at Indus Valley Capital, in a statement. "We believe this team is well on its way to bring unprecedented efficiencies to the country's economy and are really excited to partner with them."
Source: MenaBytes